Welcome to Year 2
Miss Coleman
Just thought we would share this lovely pond life collage that some of the Year 1 and Year 2 children created in our bungalow.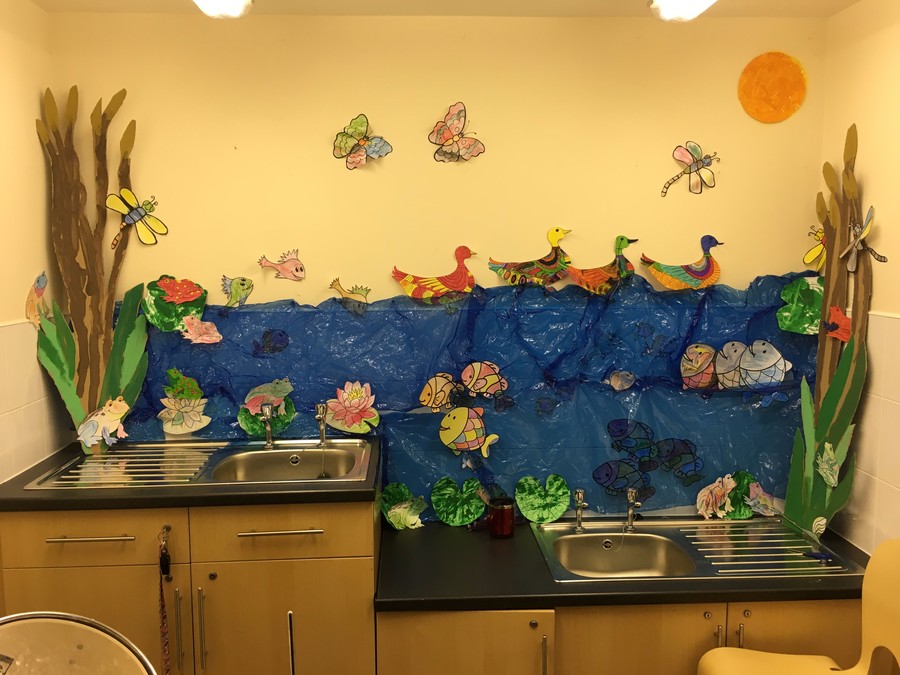 Year 2 have been busy researching The Great Fire of London...
Year 2 have been creating a Great Fire of London display.
We have been using charcoal to draw Tudor houses just like those which caught fire in 1666!
Year 2 Diary Dates
13.09.16 Y2 Curriculum and expectations meeting 3:15pm
14.09.16 Y2 Visit to St Anne's Church - please return your permission slip as soon as possible. All helpers welcome :-)
21.02.17 Year 2 SATs meeting for parents 5pm
Look how busy we have been in Year 2!
This week we have been learning about different sentence types and trying to include them in our letter writing.
In maths we have been learning to read and write numbers to 100 in numerals and words.
We had a very special visitor in Year 2!
We asked lots of fabulous questions so that we could find out about babies and how to care for them.