Welcome to Year 6 - Mrs Calverley-Smith.
World War II
Our topic for the Spring Term will be World War II.
We will be learning about it in our humanities lessons and through our English lessons.
Some exciting events have already taken place.
Mrs Buckley came to visit us and talk to us about her memories as a child during World War II. We prepared questions to ask her so that we could gain information to write a report.
Mrs Buckley brought in some photographs and items to share with us.
We had a really interesting afternoon.
Thank you Mrs Buckley.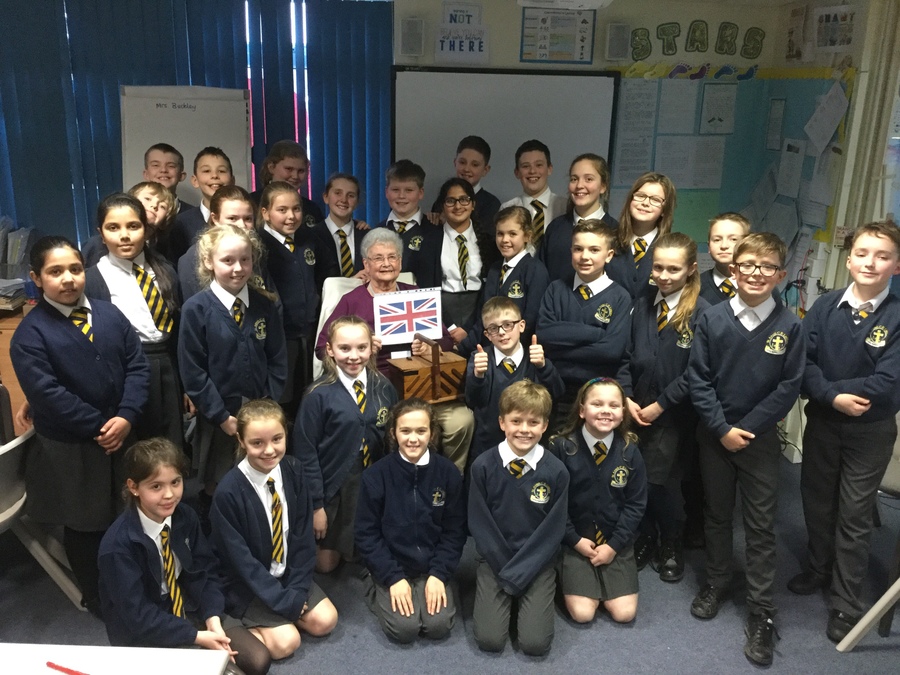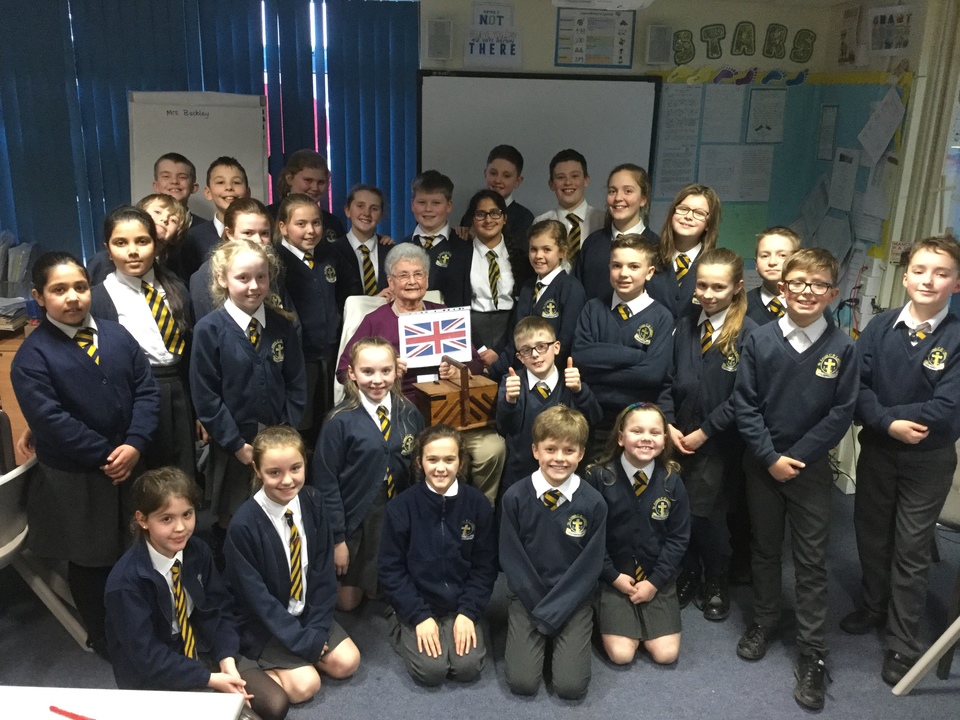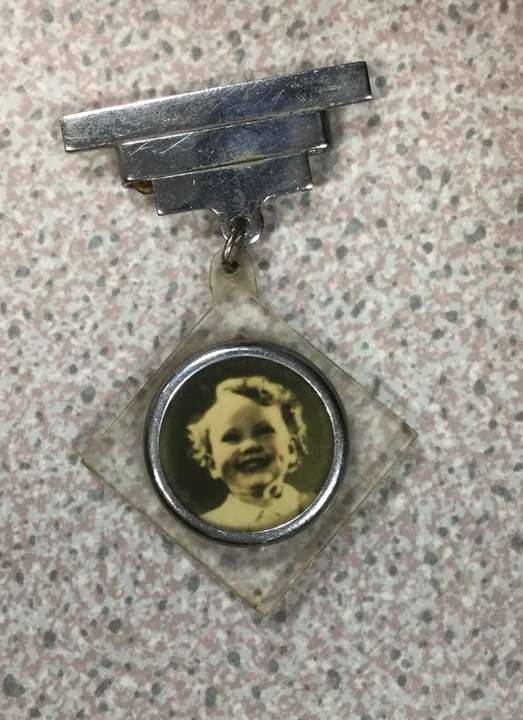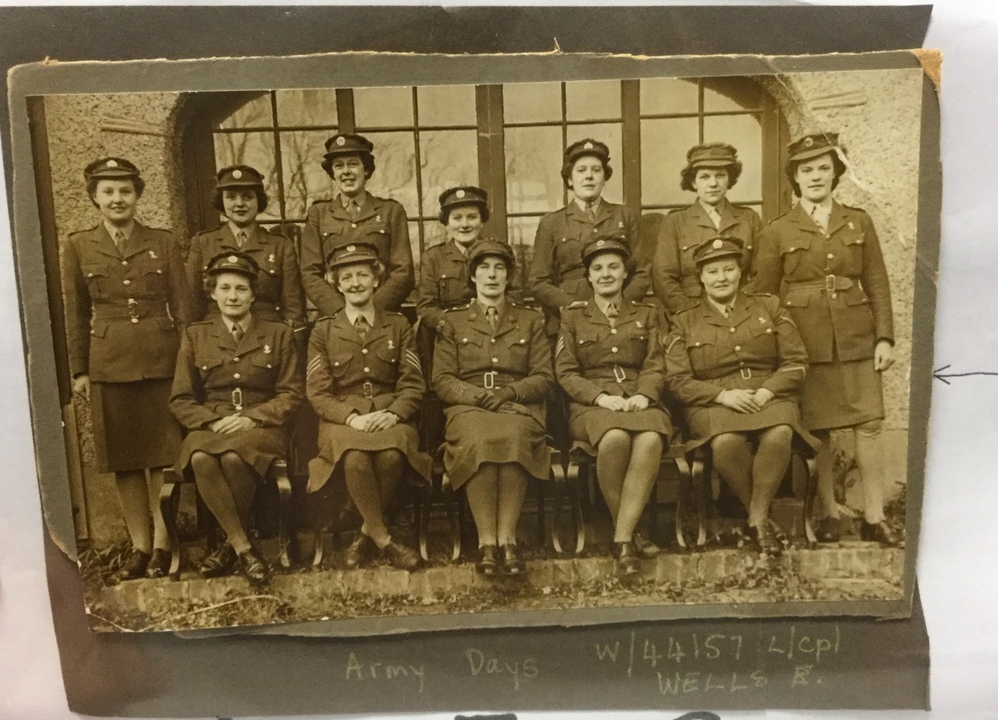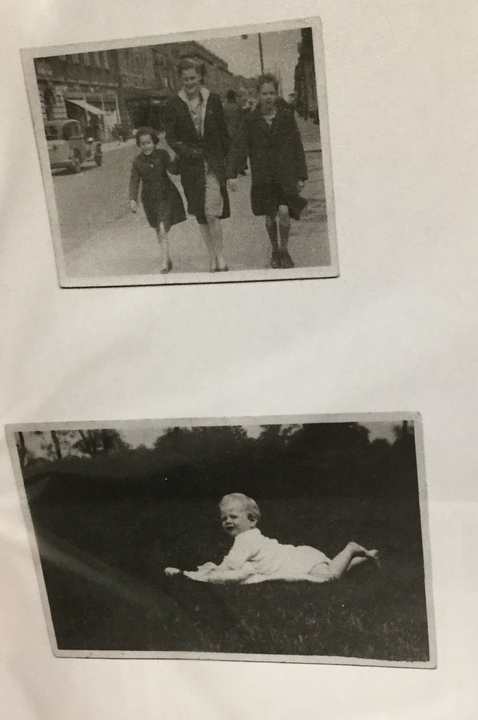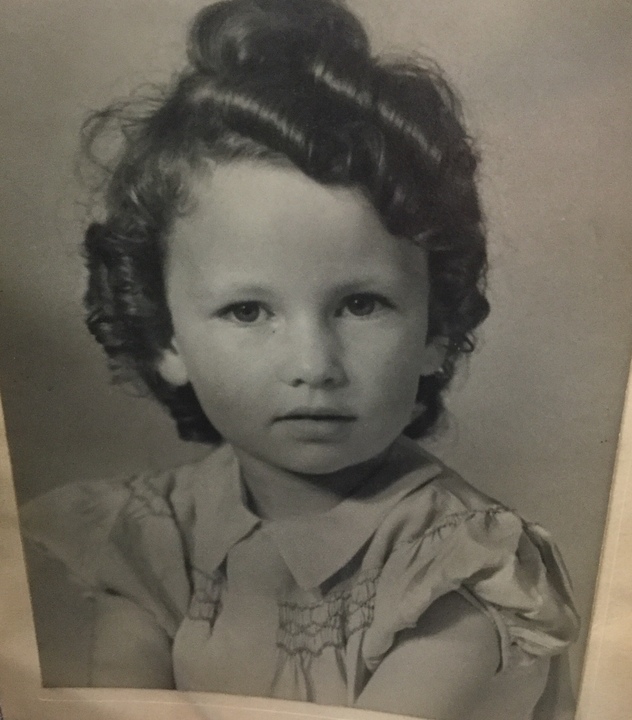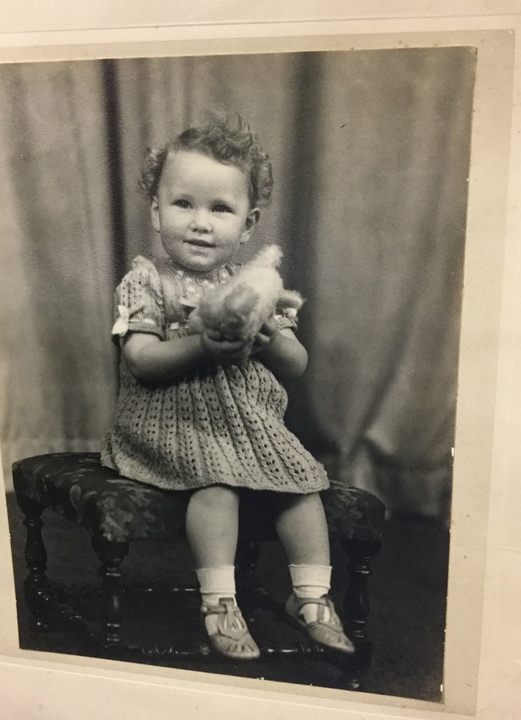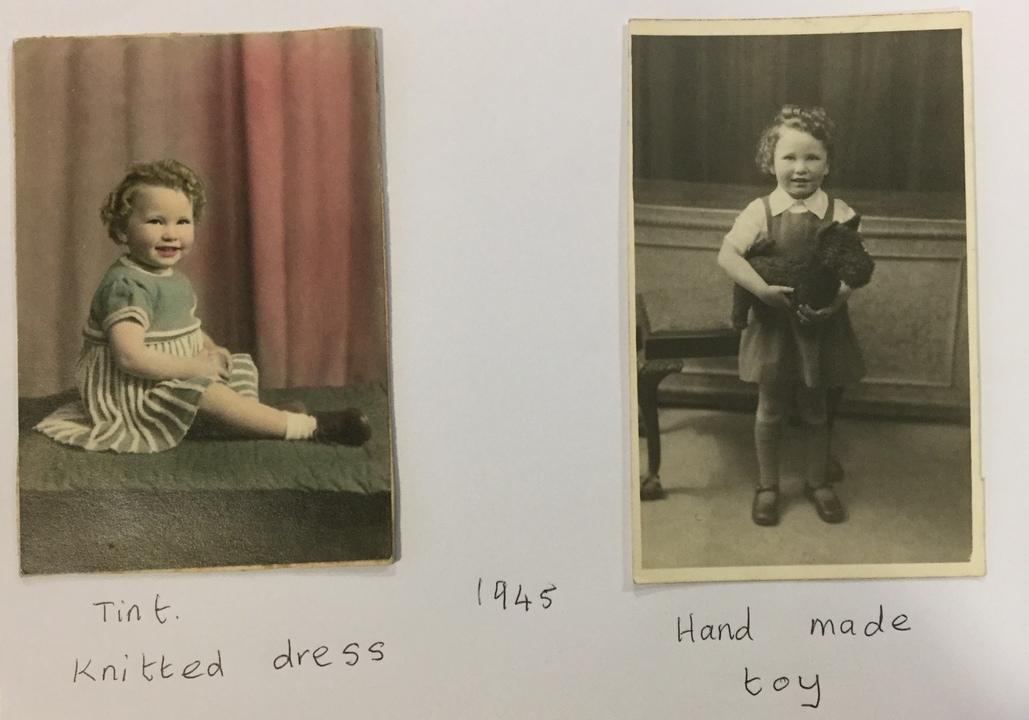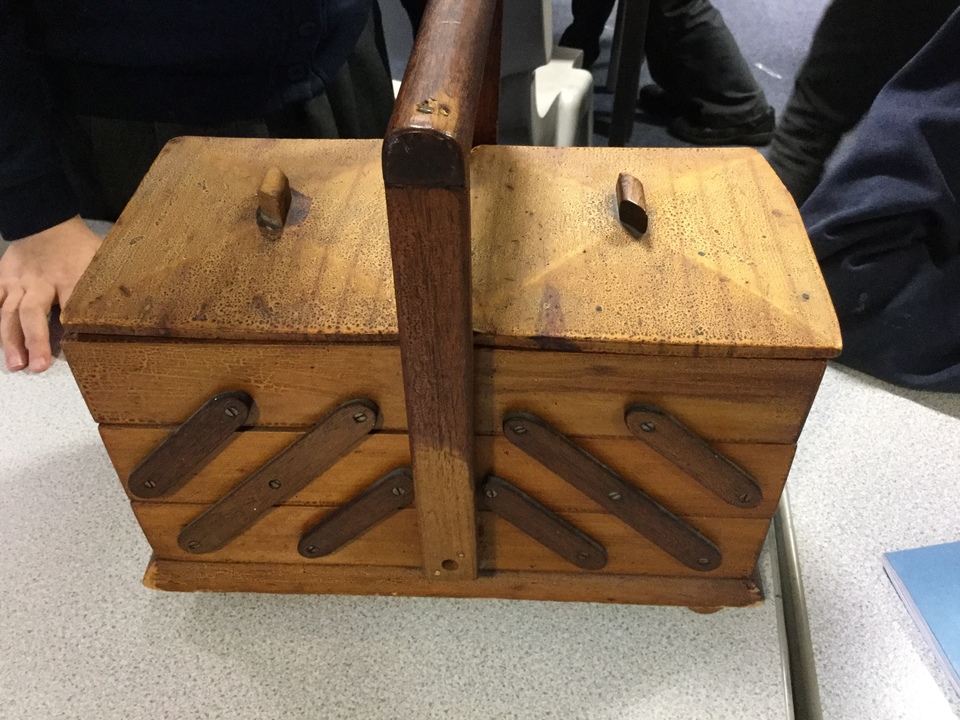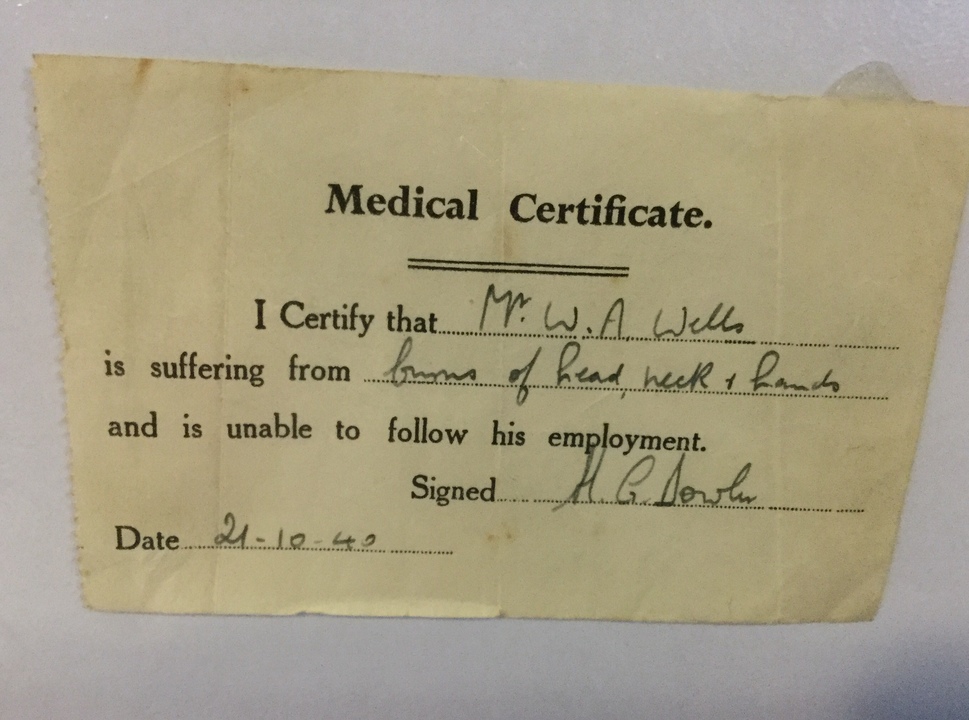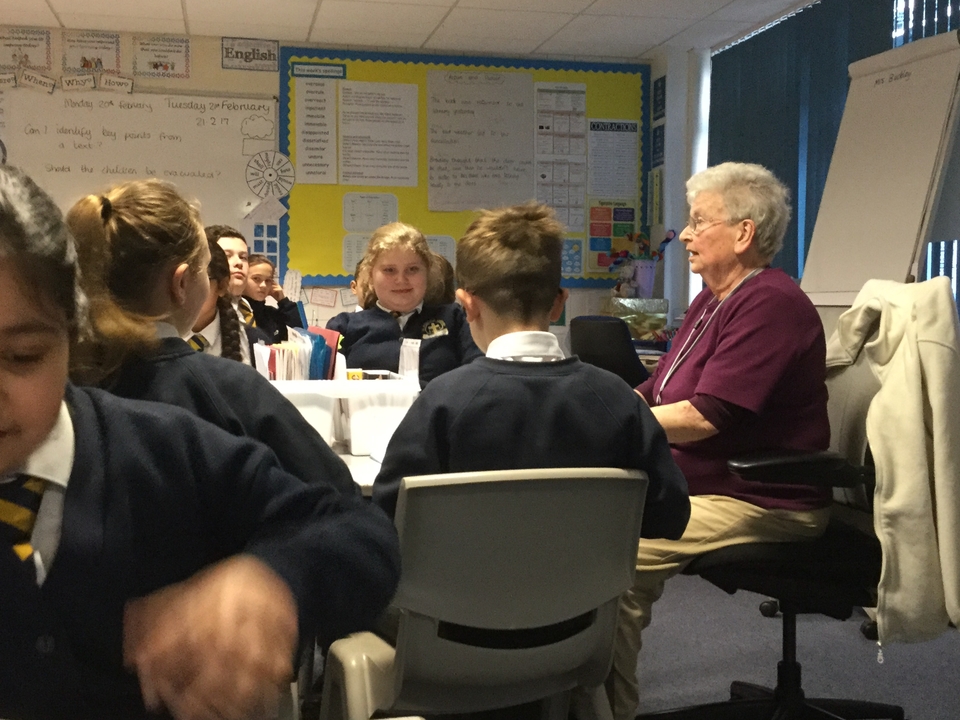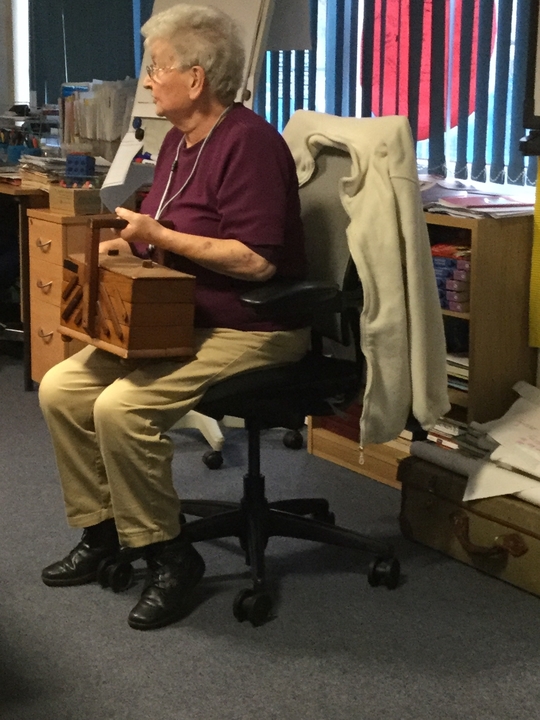 We investigated the contents of an old suitcase that contained lots of old items, including some unopened letters from 1944. During a Philosophy for Children session, we discussed whether it would be appropriate for us to open the letters.
What do you think?
Why not watch our video to see what our conclusions were.
DogsTrust
On Monday 6th February, Anna from DogsTrust came to visit us. She gave us lots of information about the roles that dogs played in World War II. We also learnt how today's armed forces train dogs.
After taking part in some activities, Anna showed us how to conduct some simple dog training exercises with Mo her dog.
We all had a really good time whilst gaining new knowledge.
Watch our film to get an insight into our day.
During our lesson about World War II, we had to take cover due to an Air Raid warning. As we dived for cover under our tables, we could hear the terrible sounds of the bombs being dropped. All of us were afraid and worried.
Watch our video to share our experience.
Choral Speaking.
In our Choral Speaking Concert, Year 6 performed an amazing 3 acts, watch them below and enjoy.
Remembrance
On Friday 11th November, we reflected n the importance and practice of Remembrance.
We had a P4C session where we wrote our reflections on small poppies, which we formed into a large poppy.
Using a passage from 'The Wizard of Oz', we created Remembrance themed black out poetry.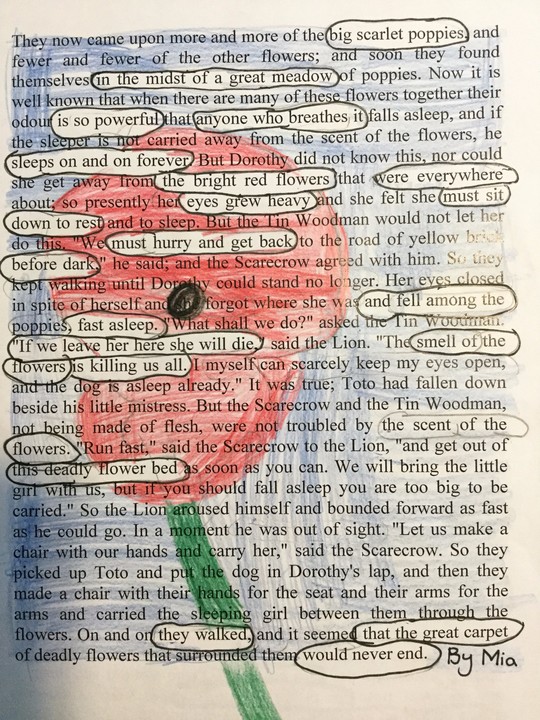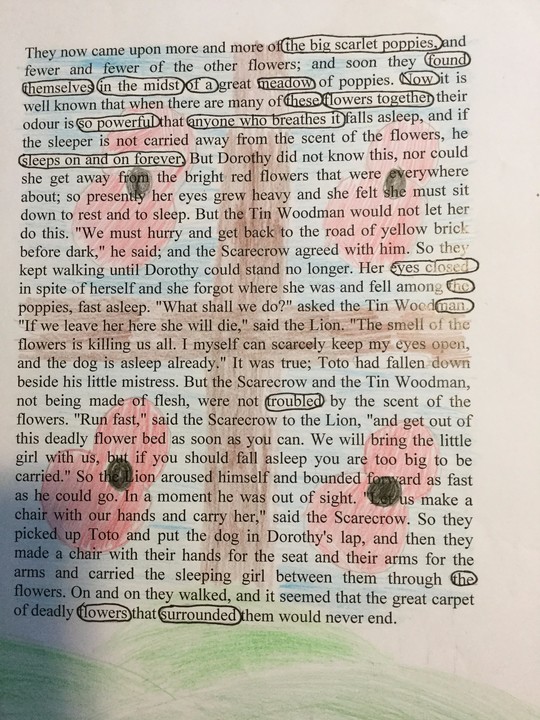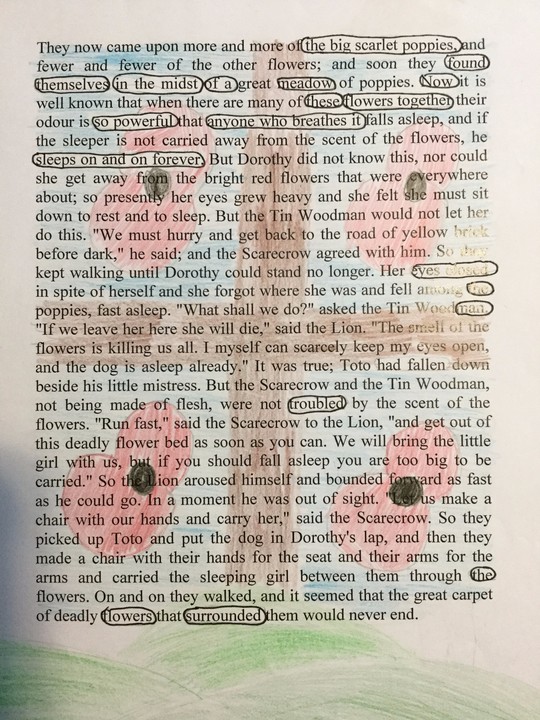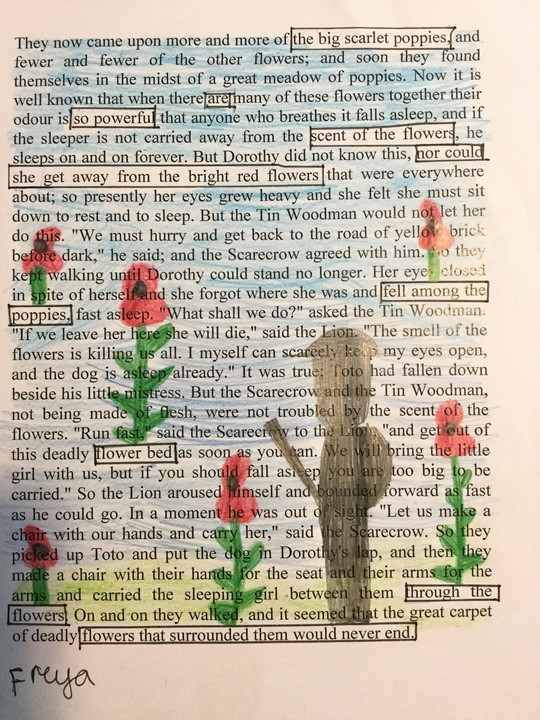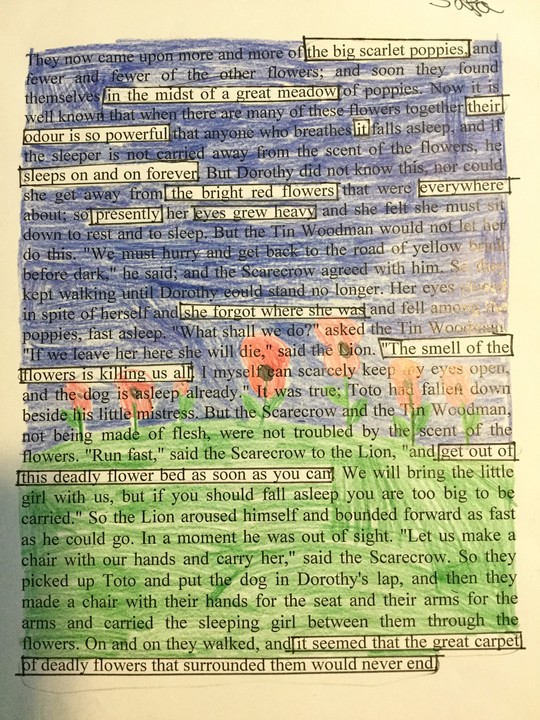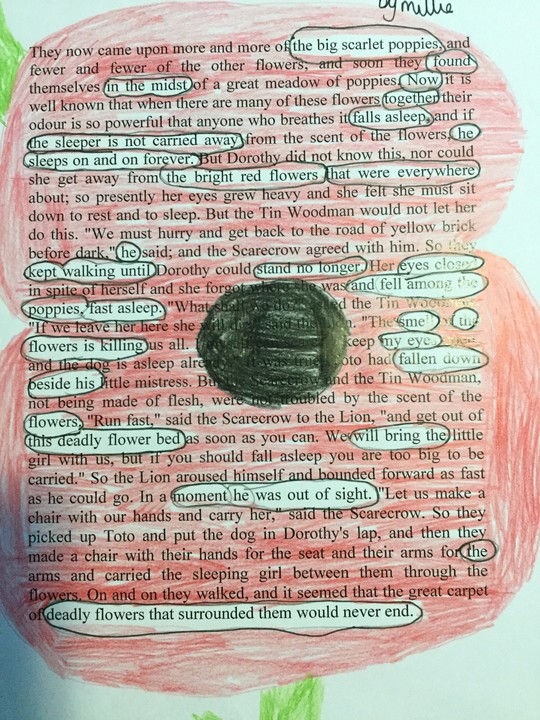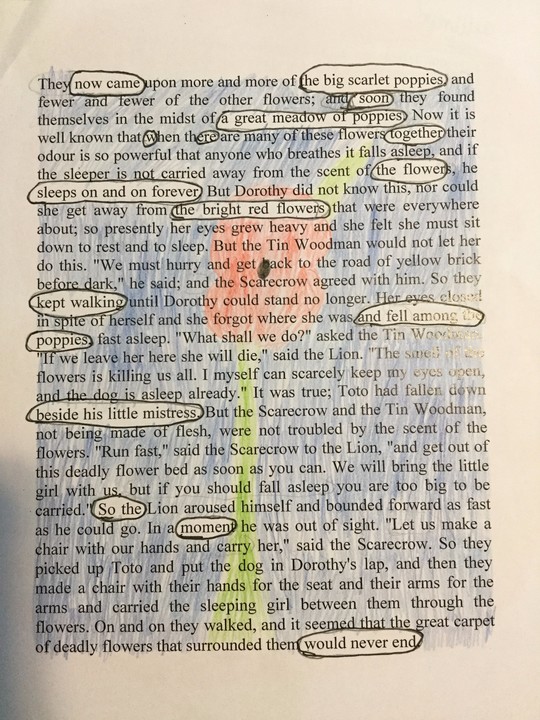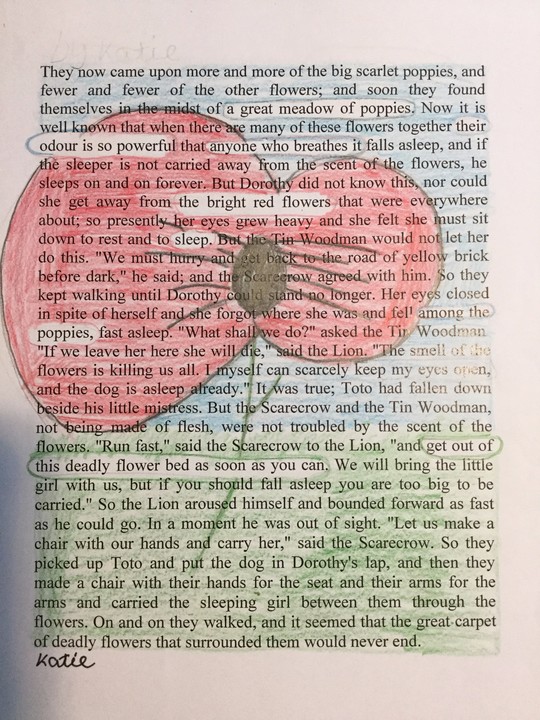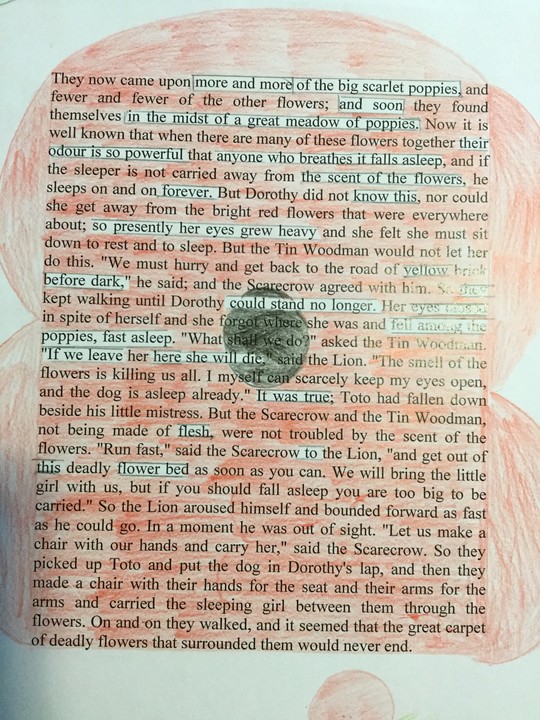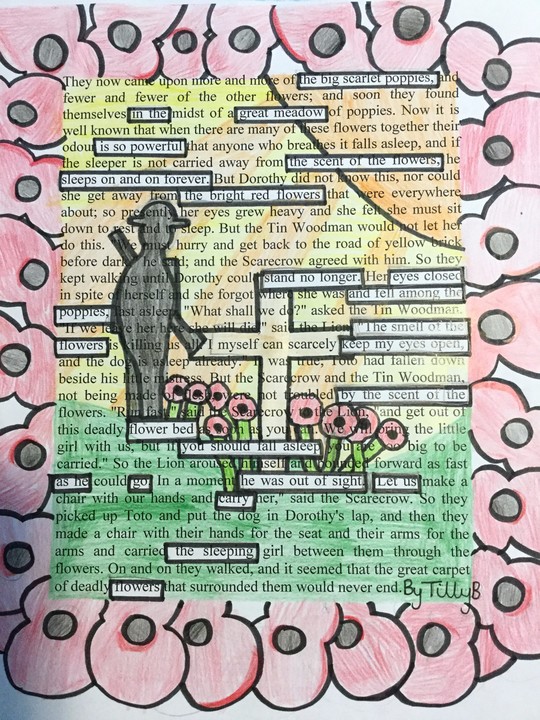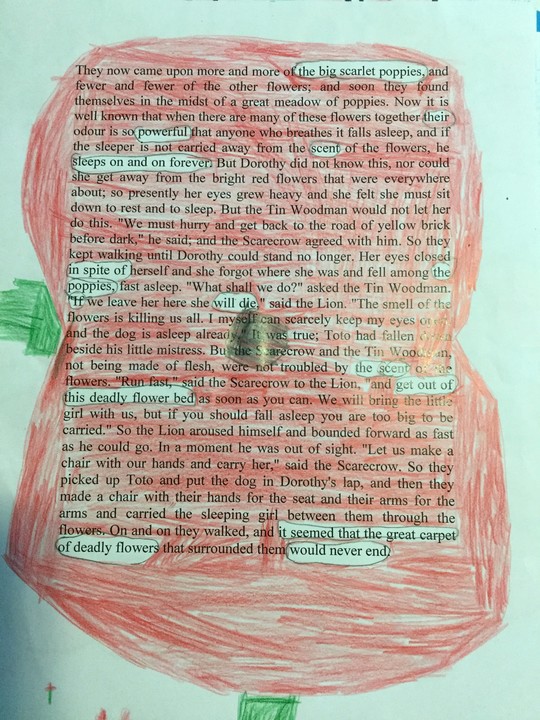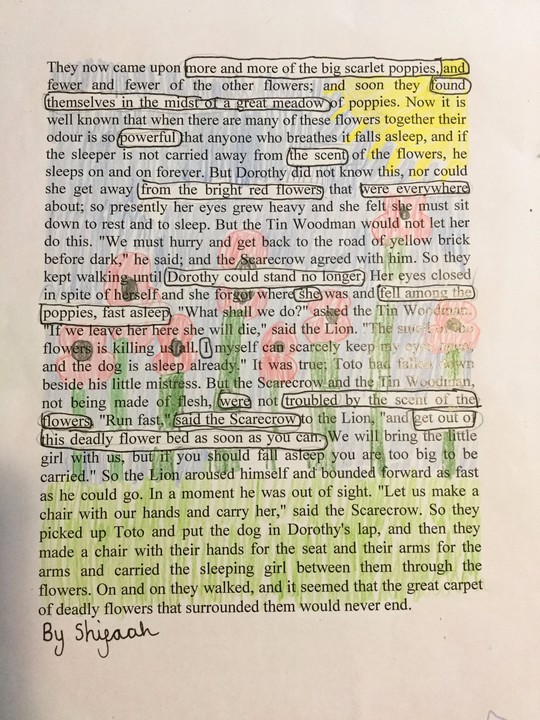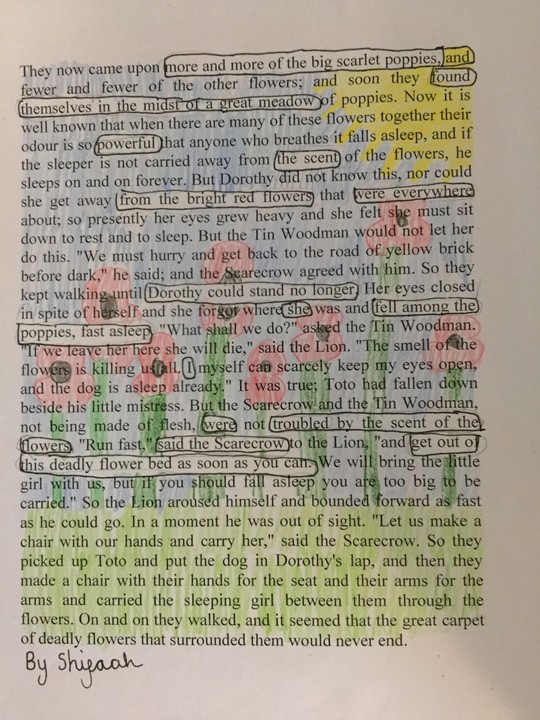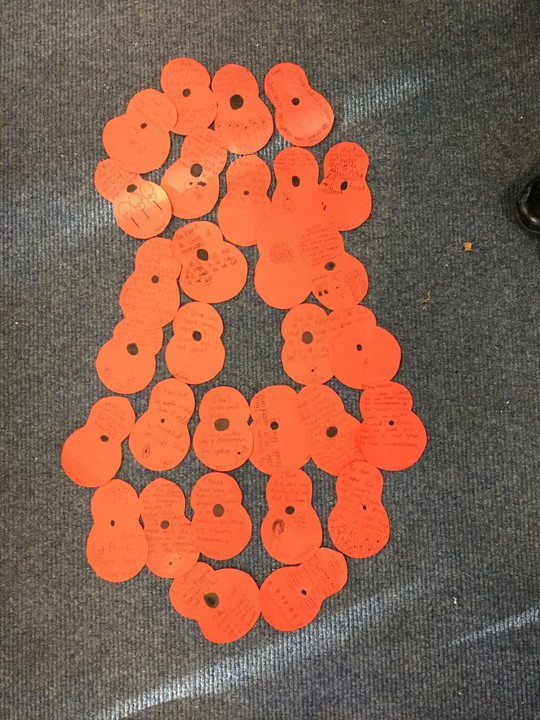 Poetry with Steve Beal
We had an exciting and inspiring lesson with Steve, who is a poet. He talked to us about his poetry and how he creates them.
Steve then worked with us to help us begin our own poems.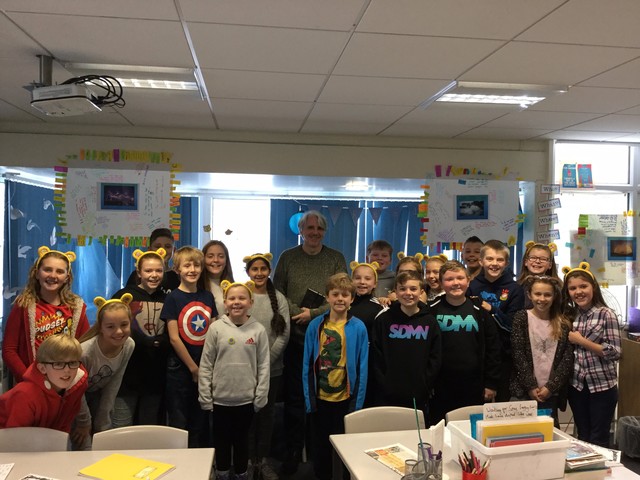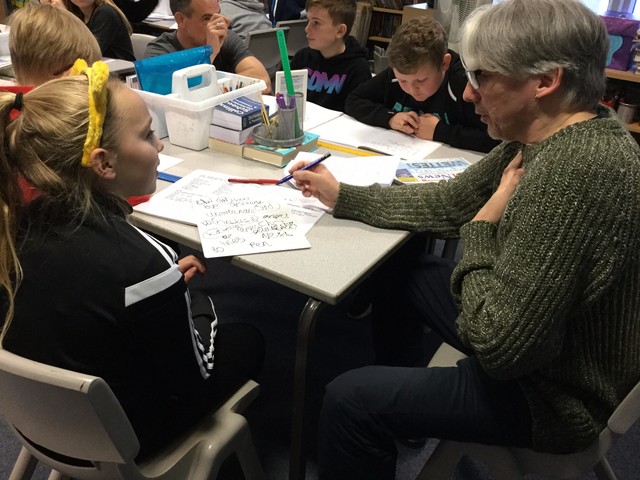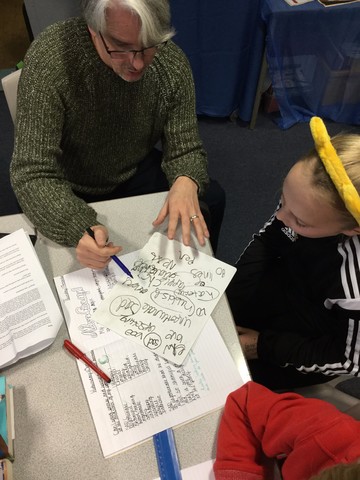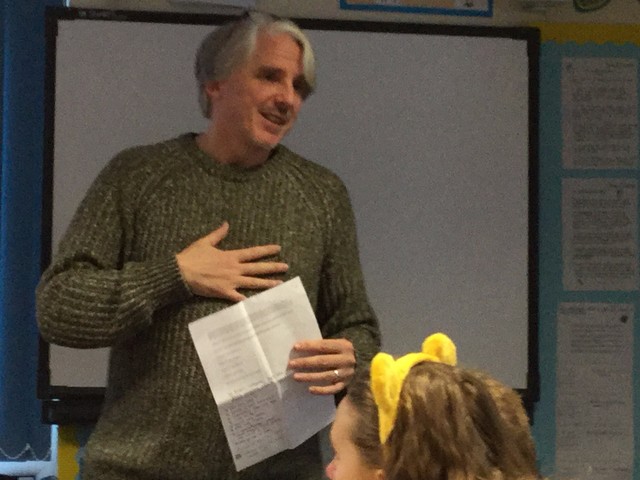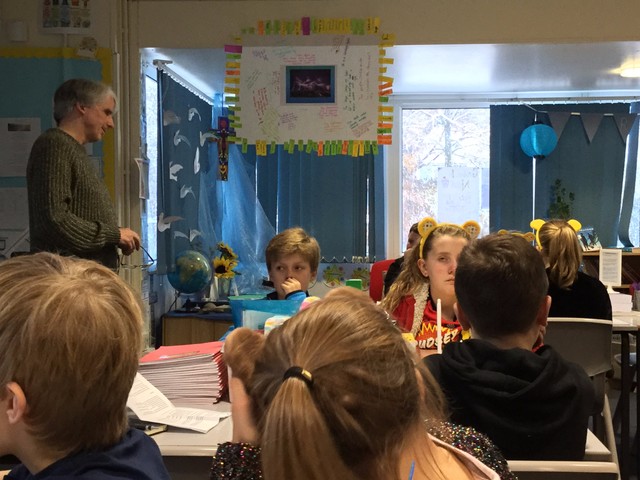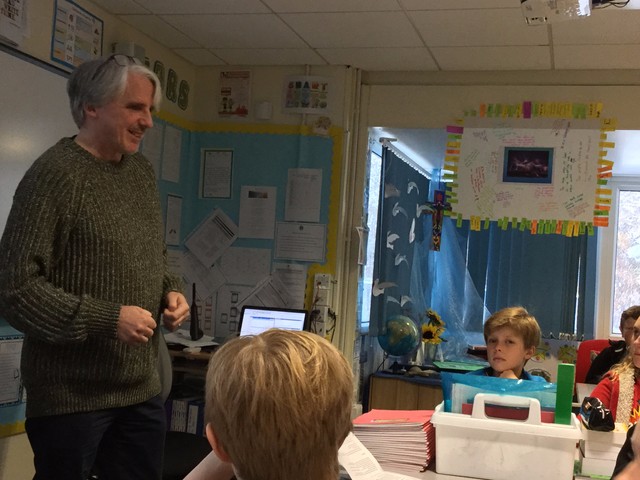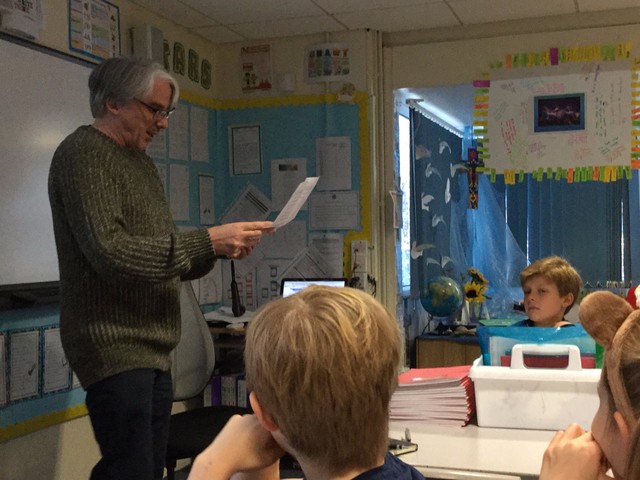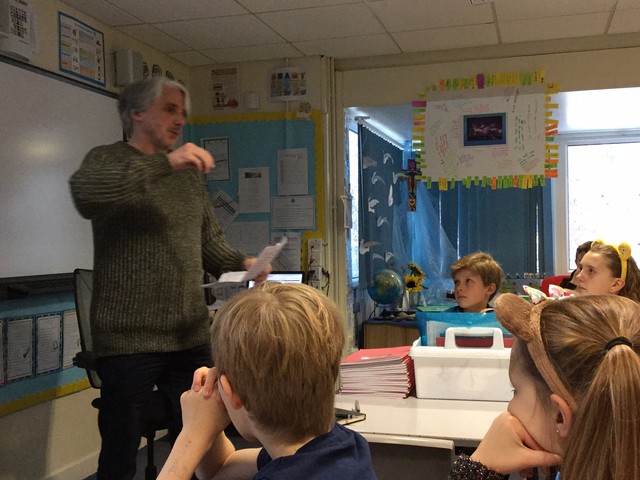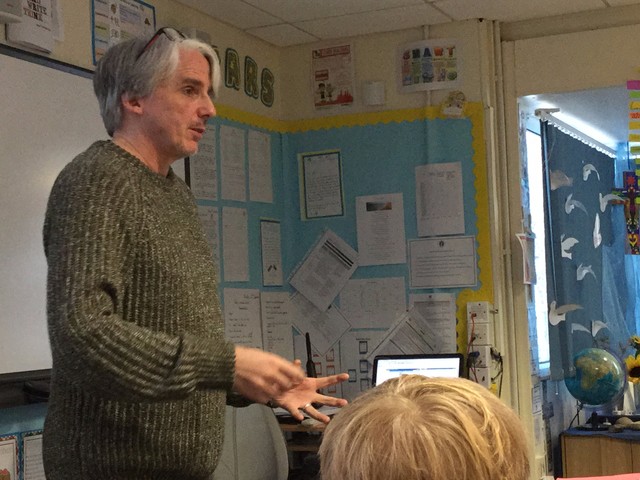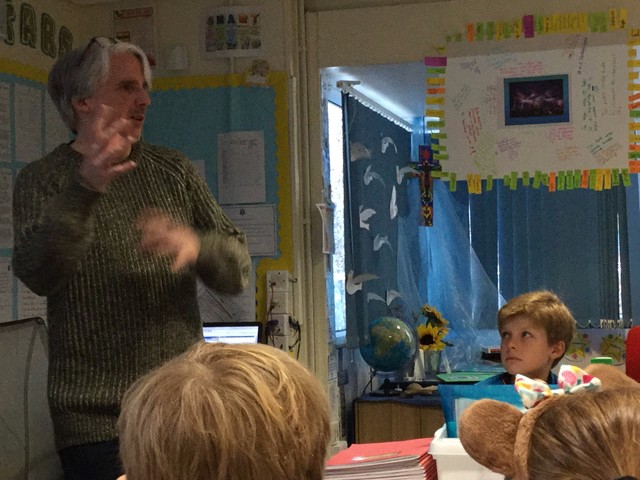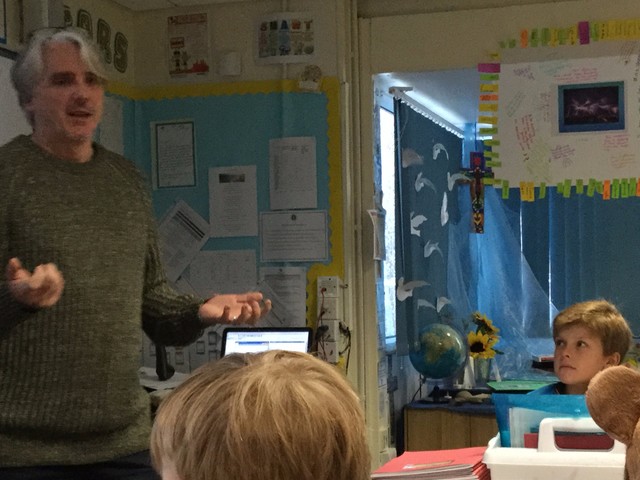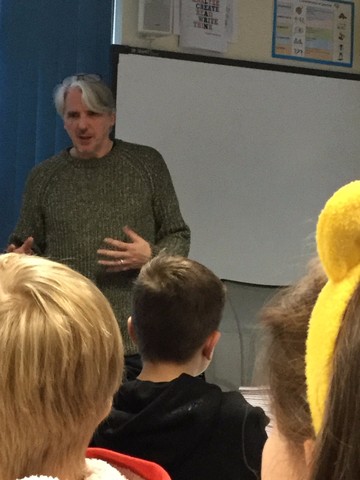 Here are a few pictures of what has been happening in Year 6