Welcome to our school!
"Our school is a happy environment where I feel safe and secure to learn. I love all the teachers because every lesson is made fun."
Father Christopher's Leaving Assembly.
On Monday 11th January we said goodbye to Father Christopher and wished him well in his retirement. All the classes prepared something special including prayers, poems and cards and we sang our Leaver's Song. We would like to thank Father Christopher for all of his contributions to our school and are sad to see him go.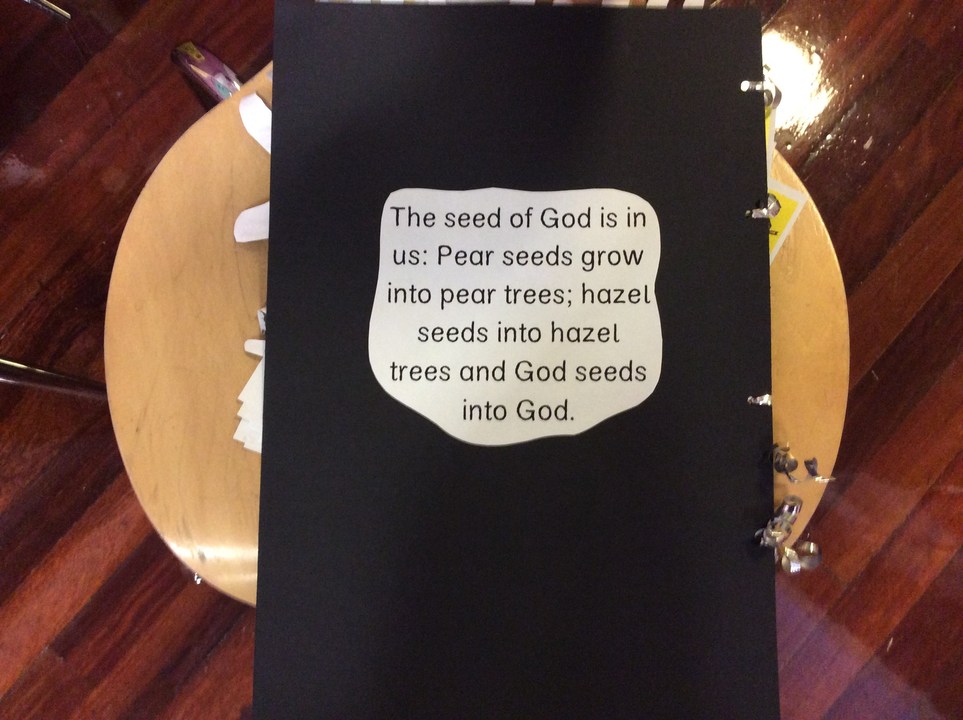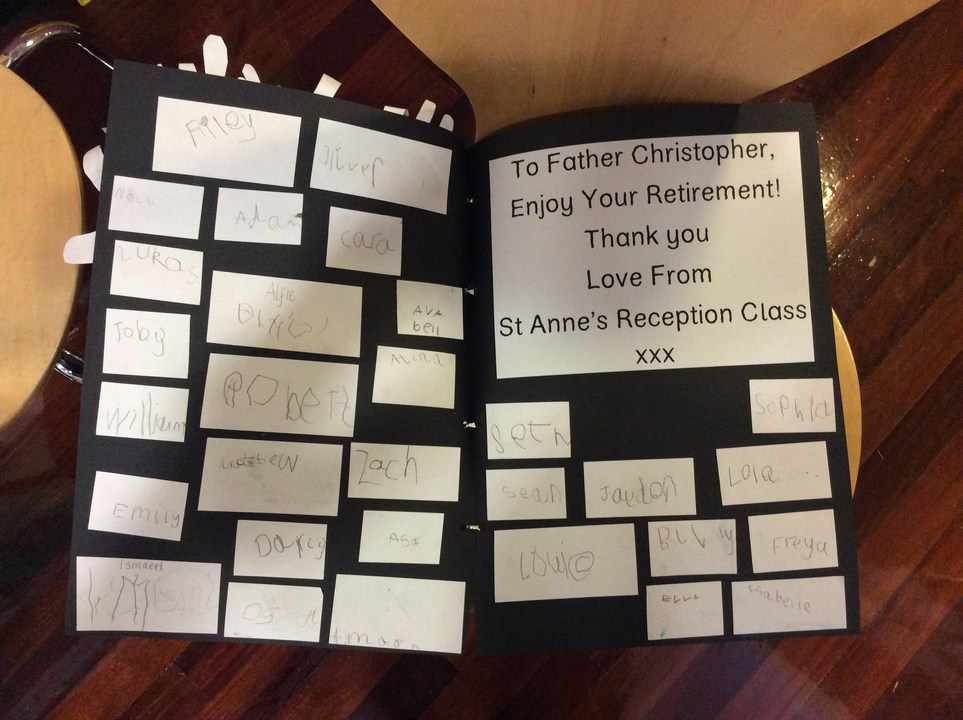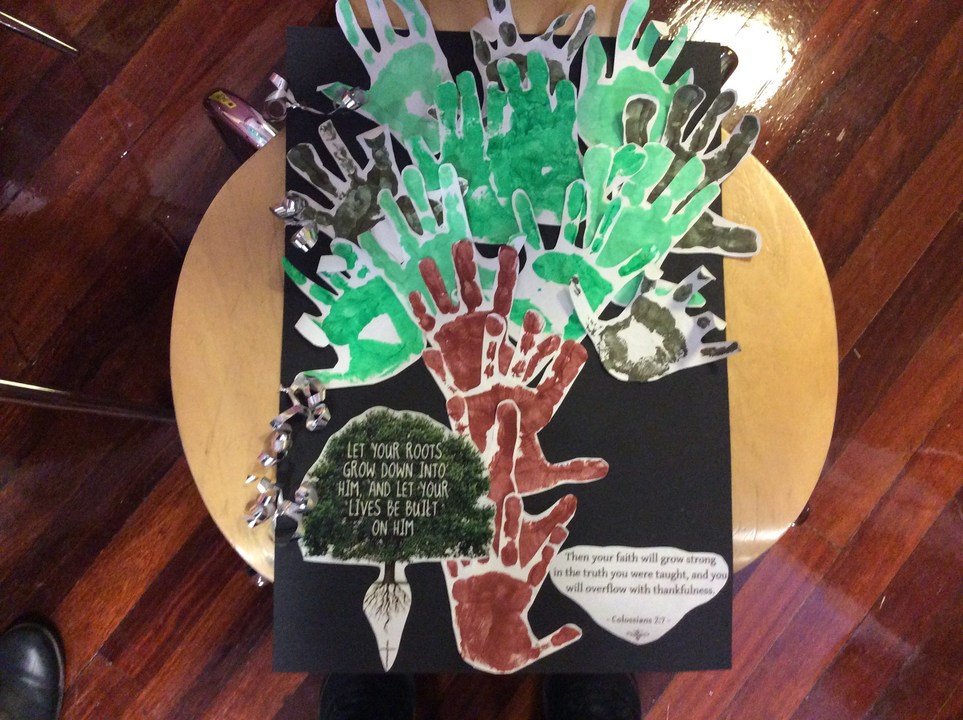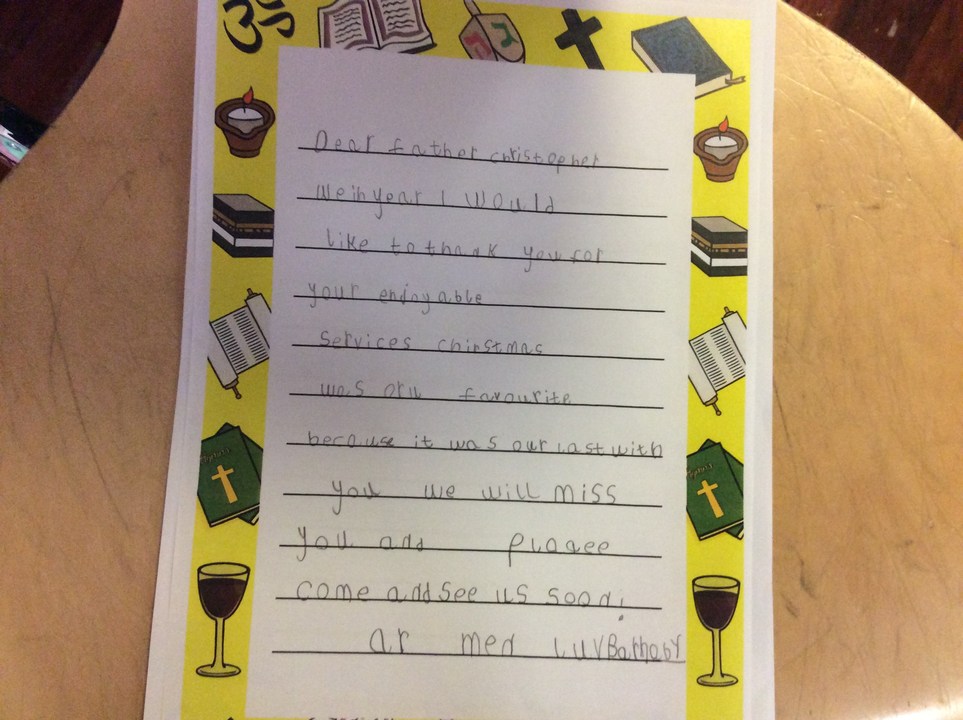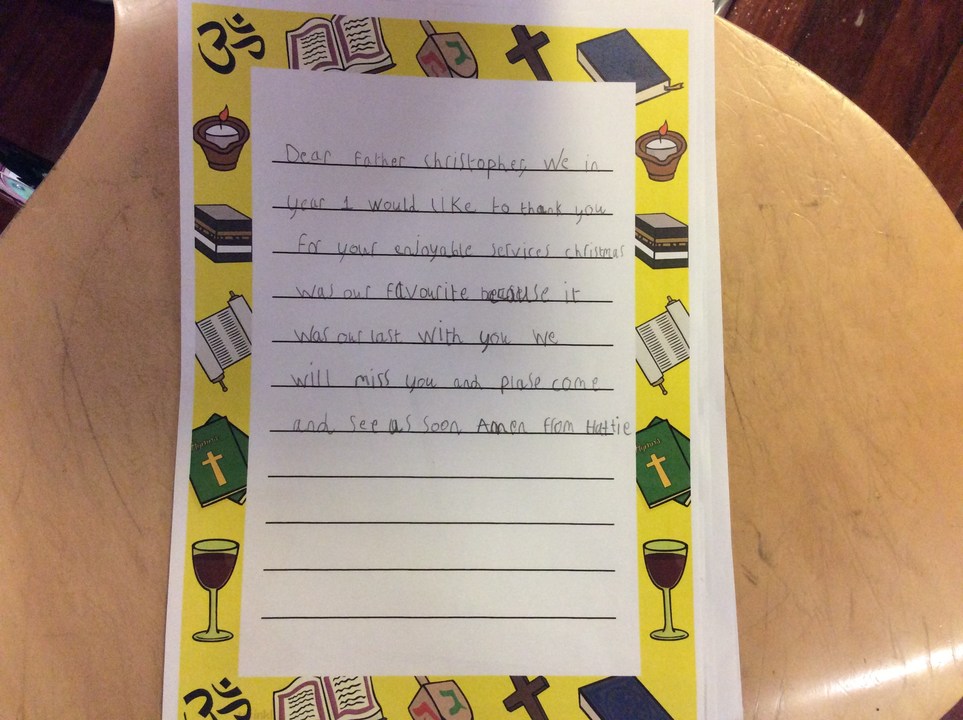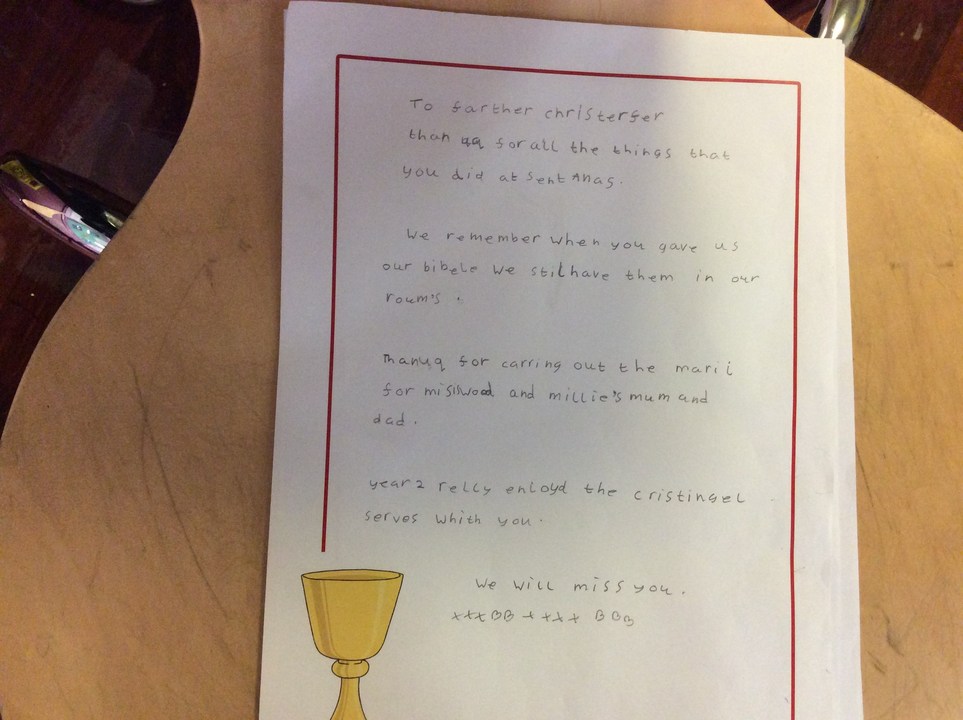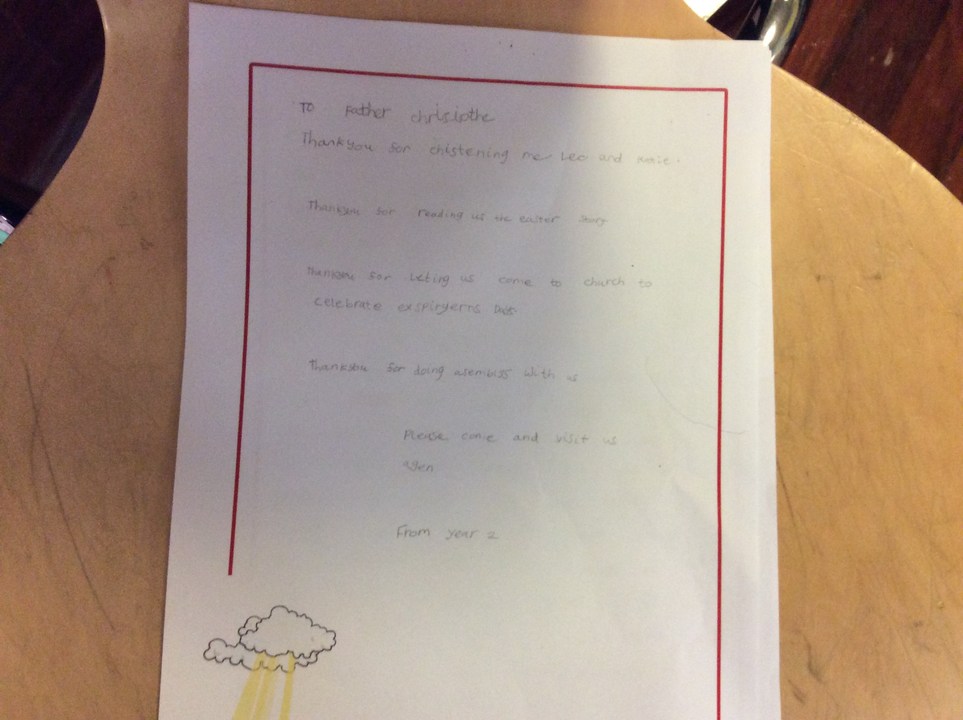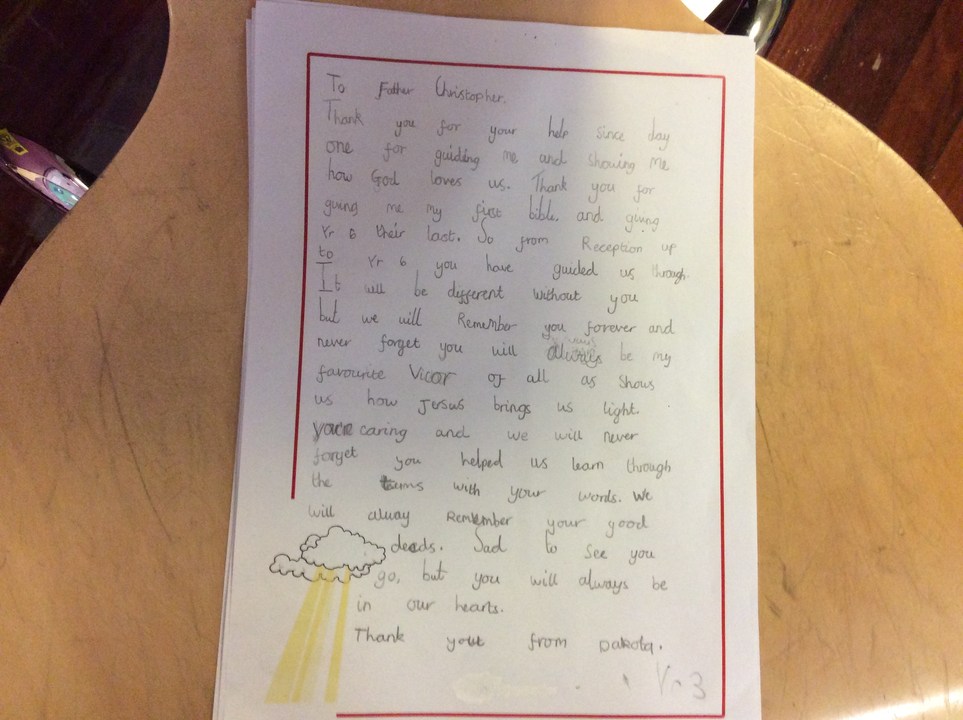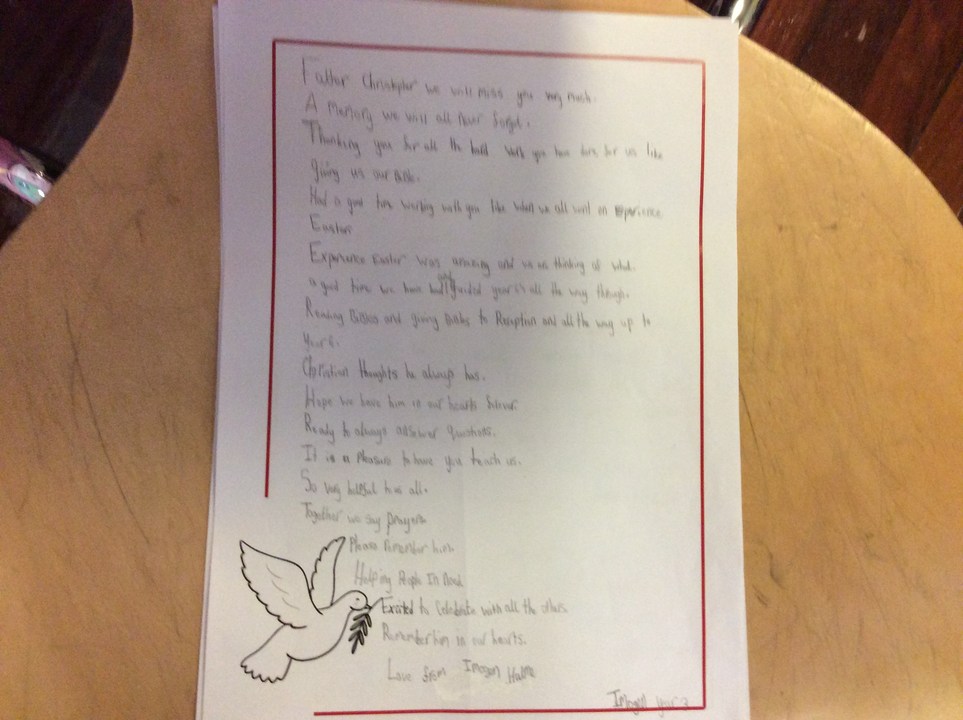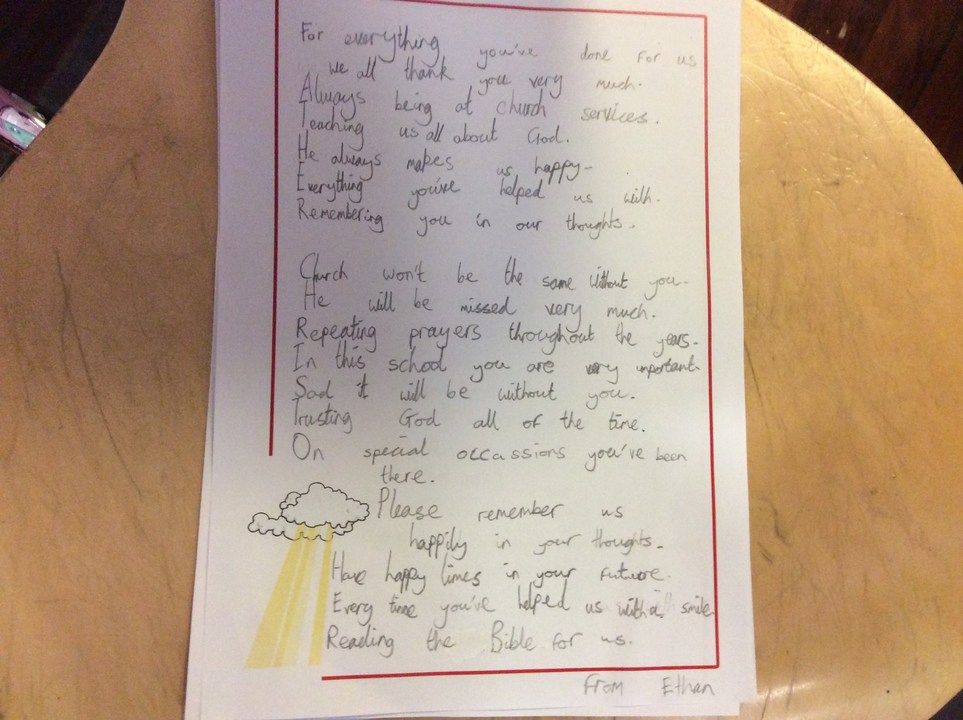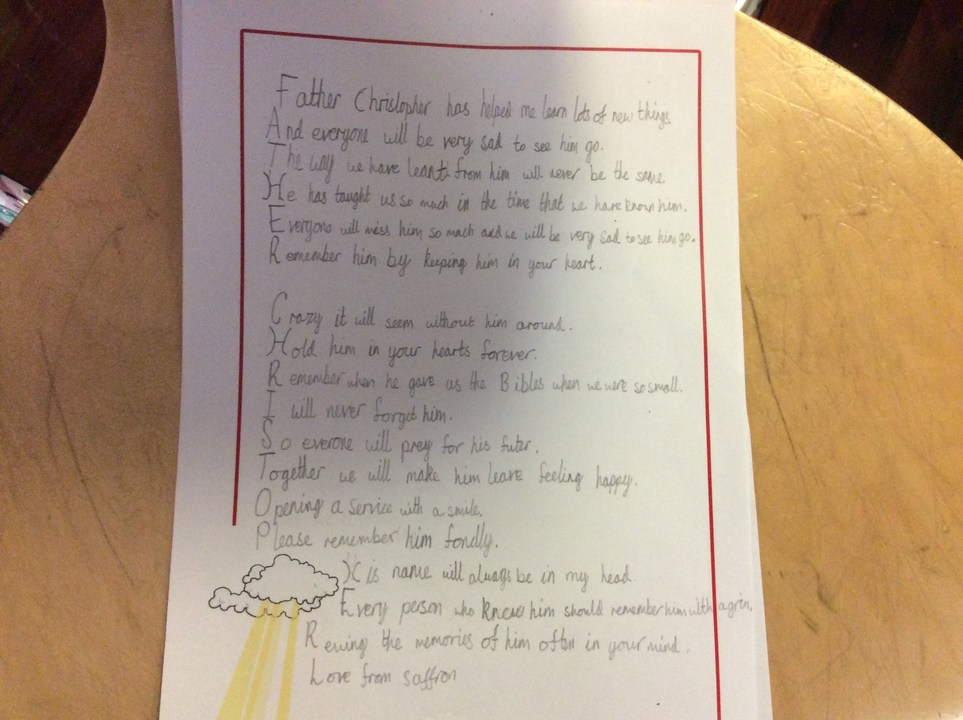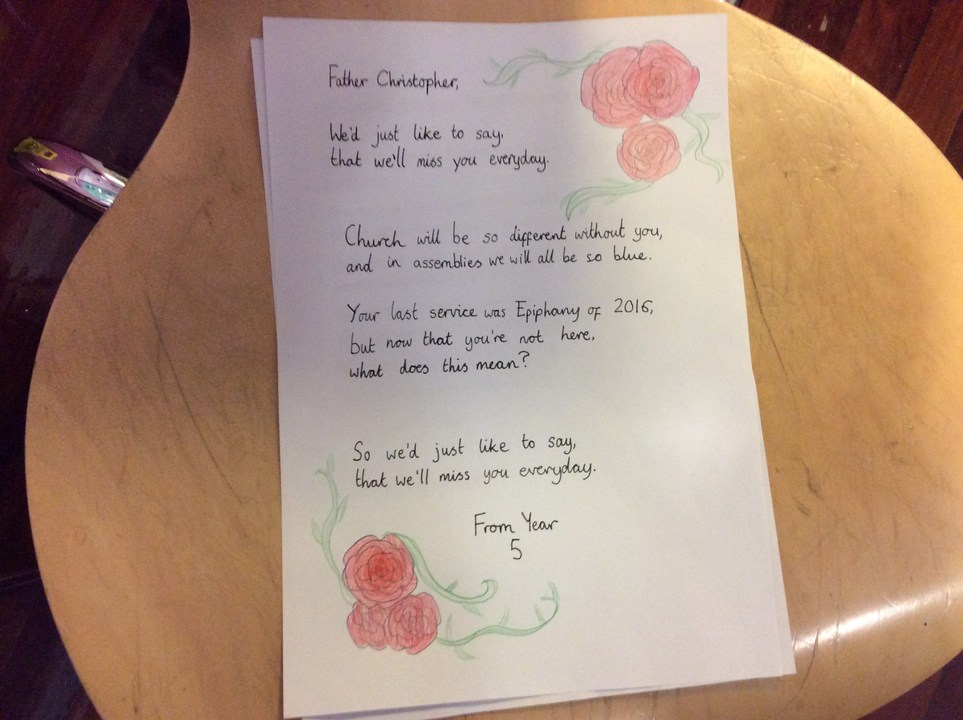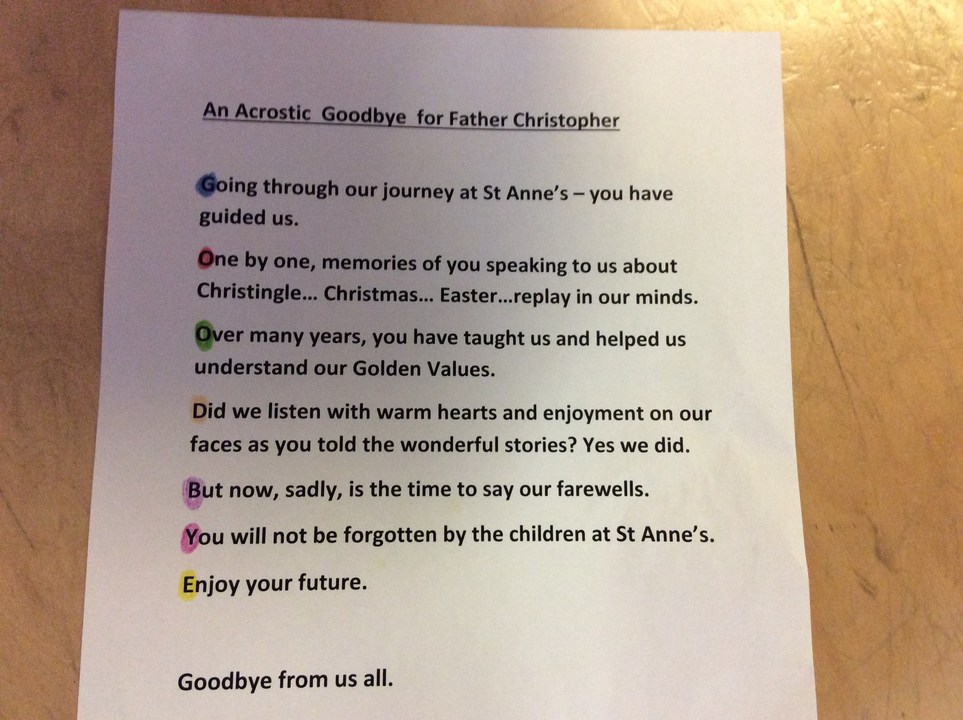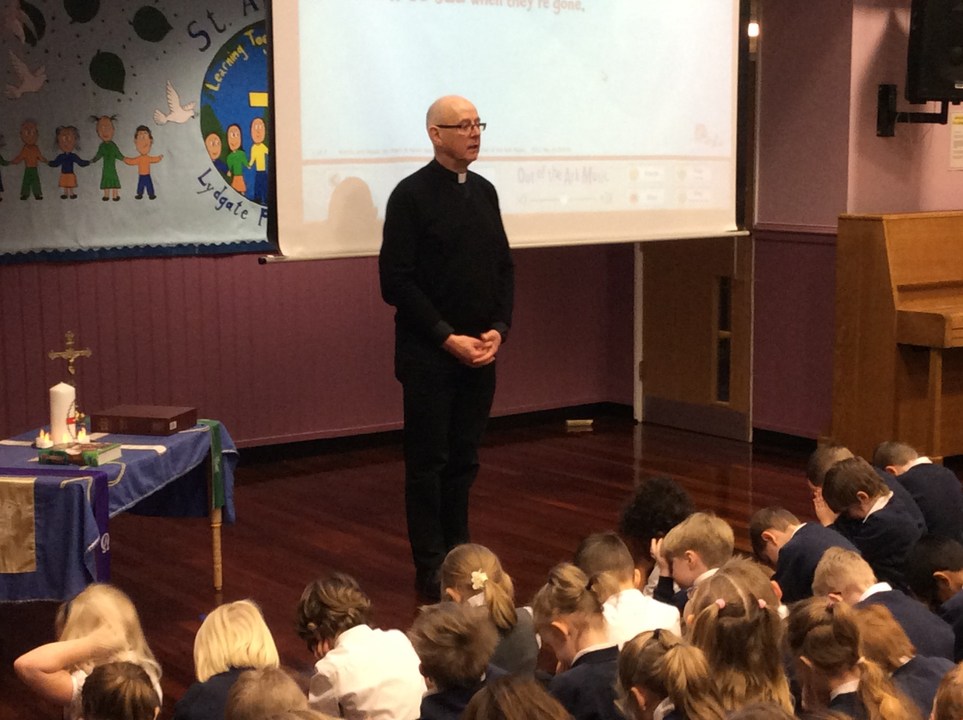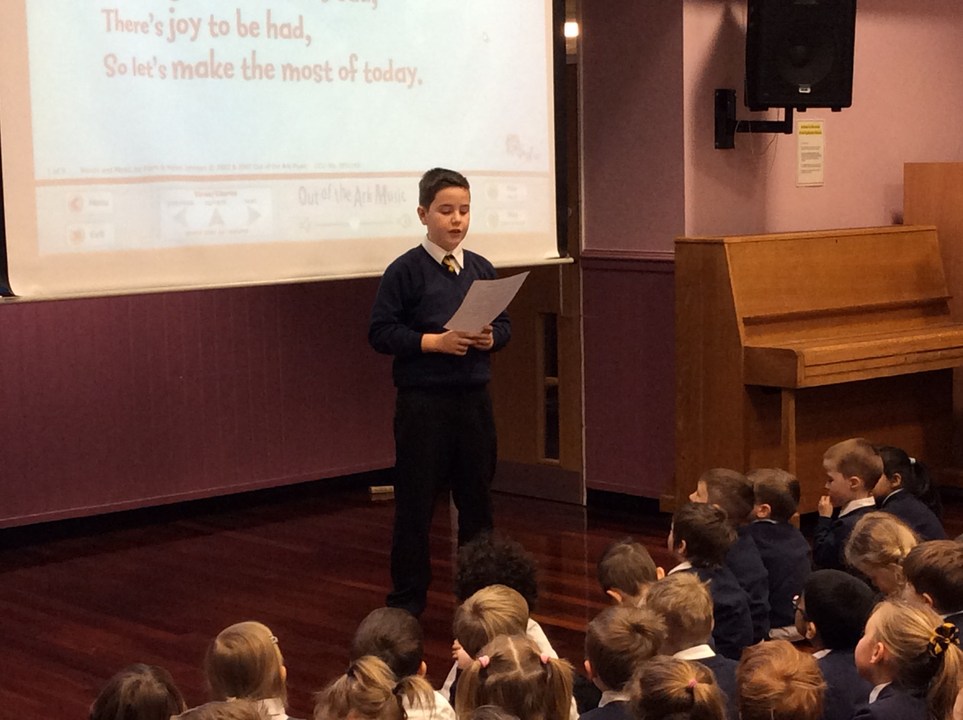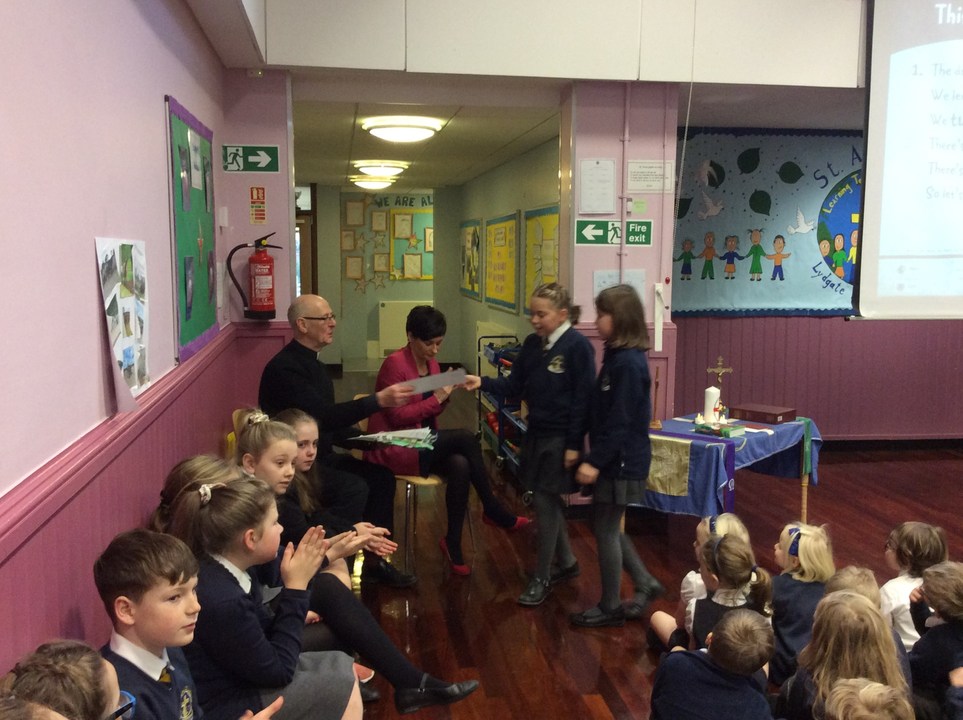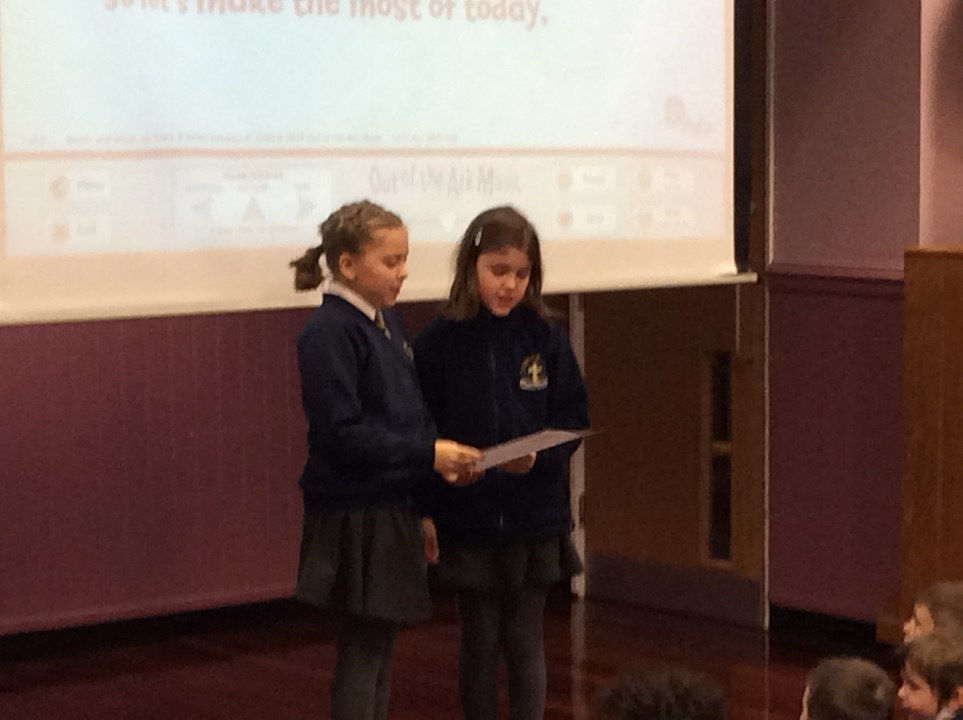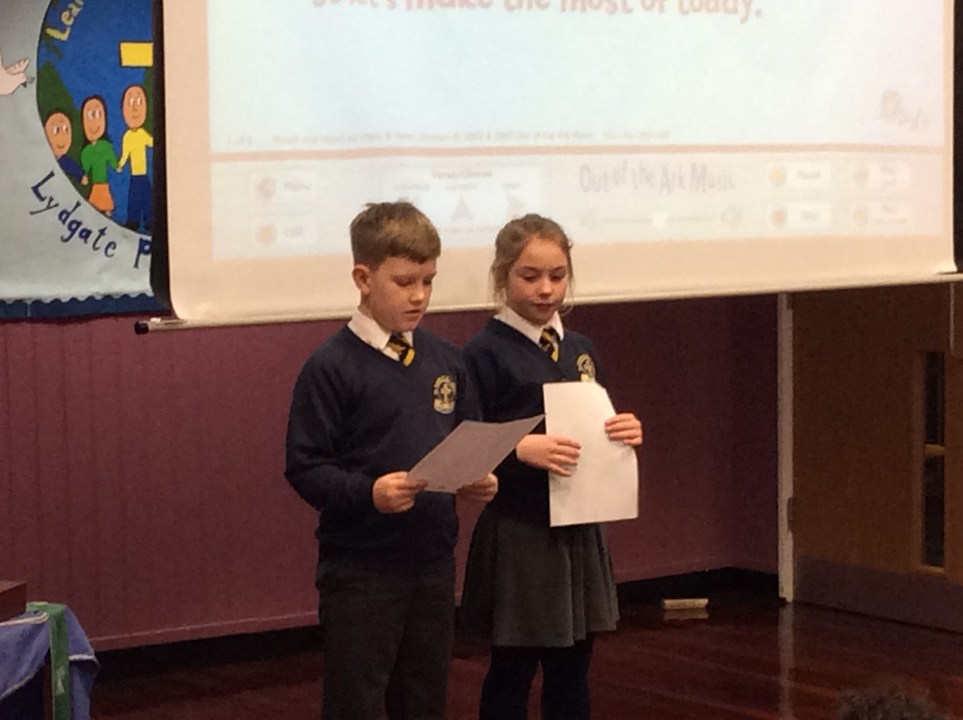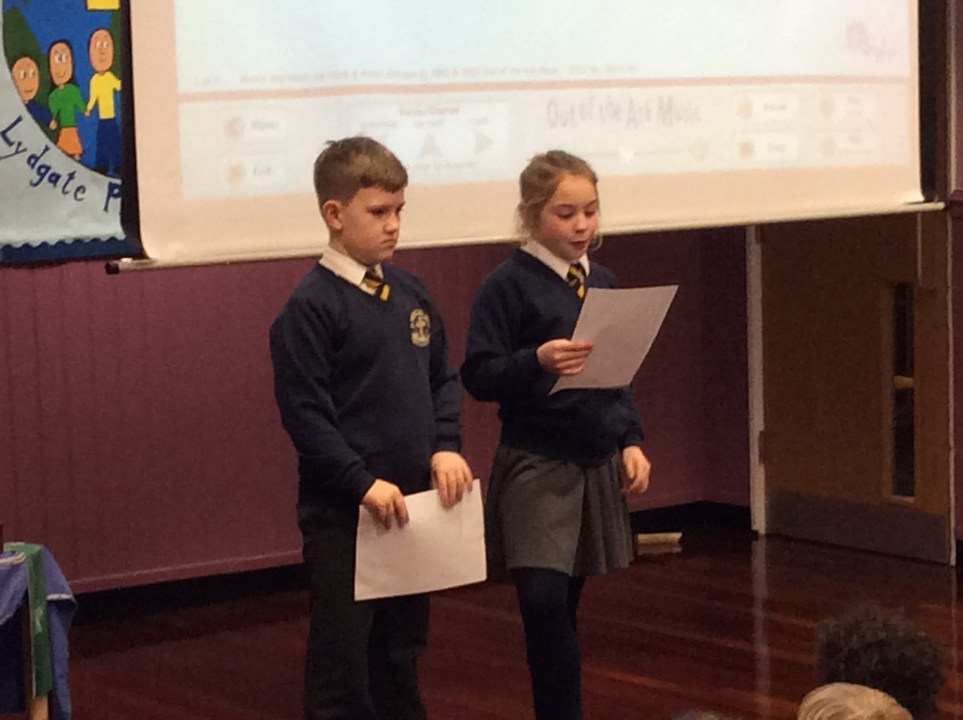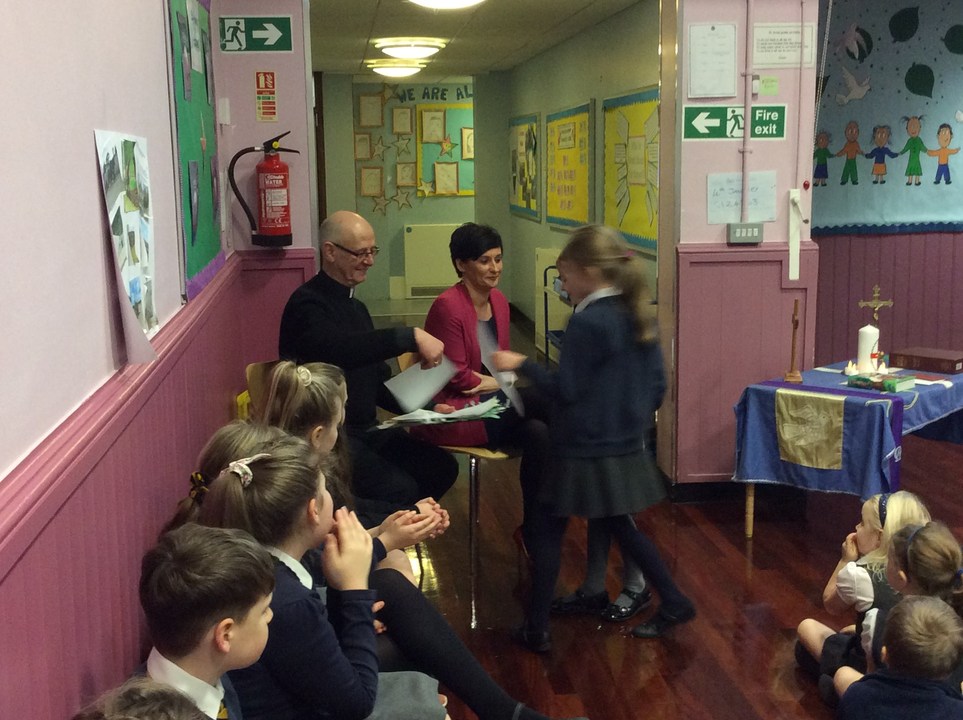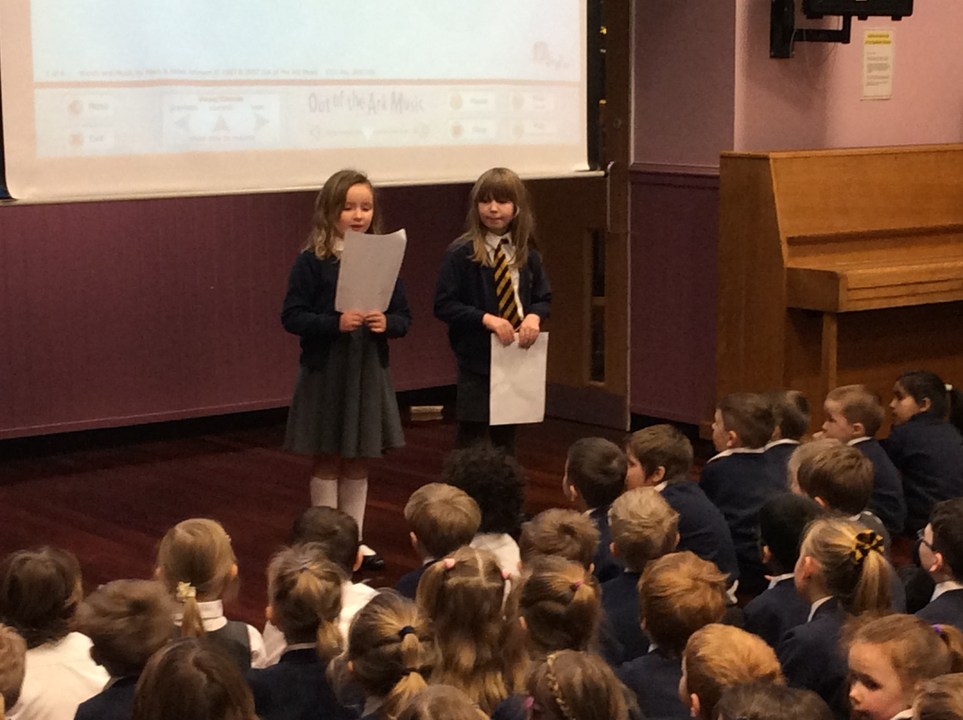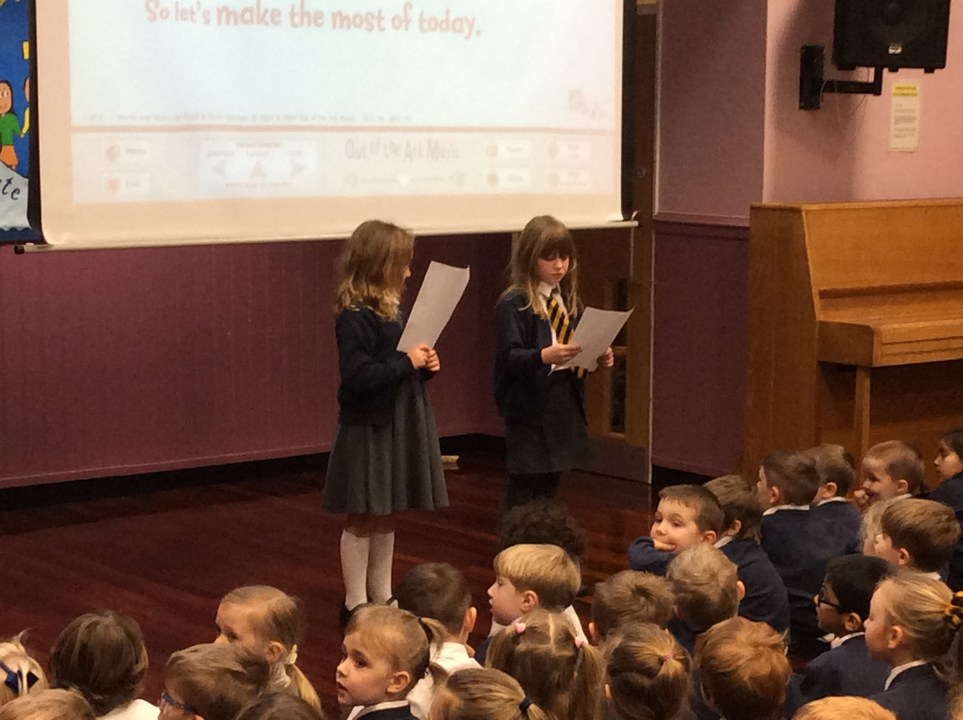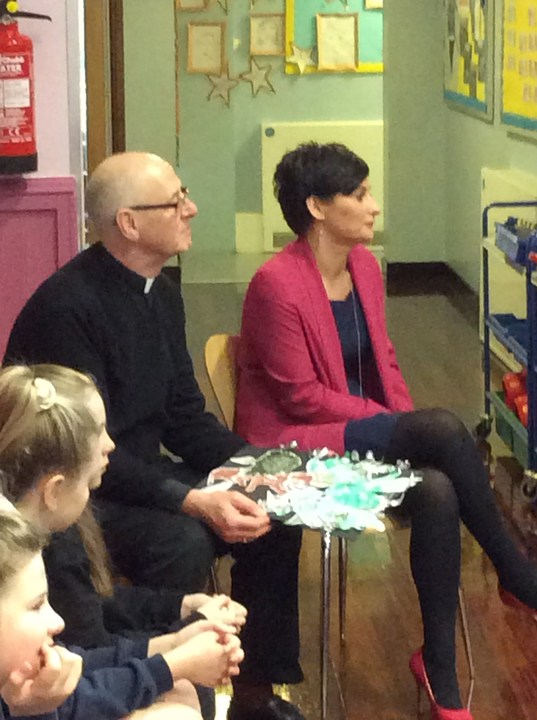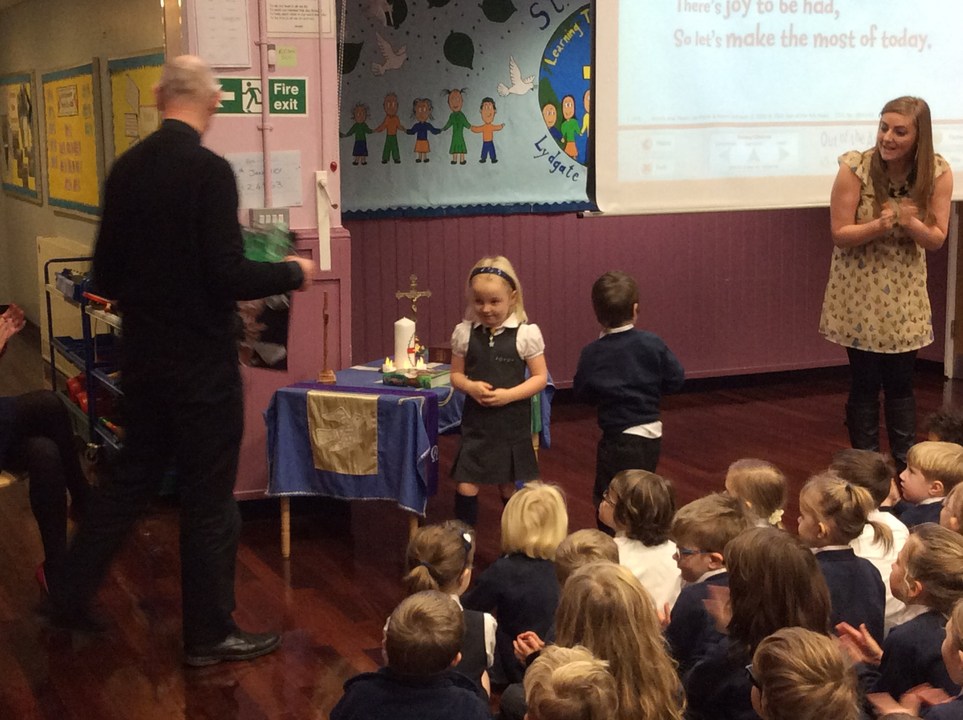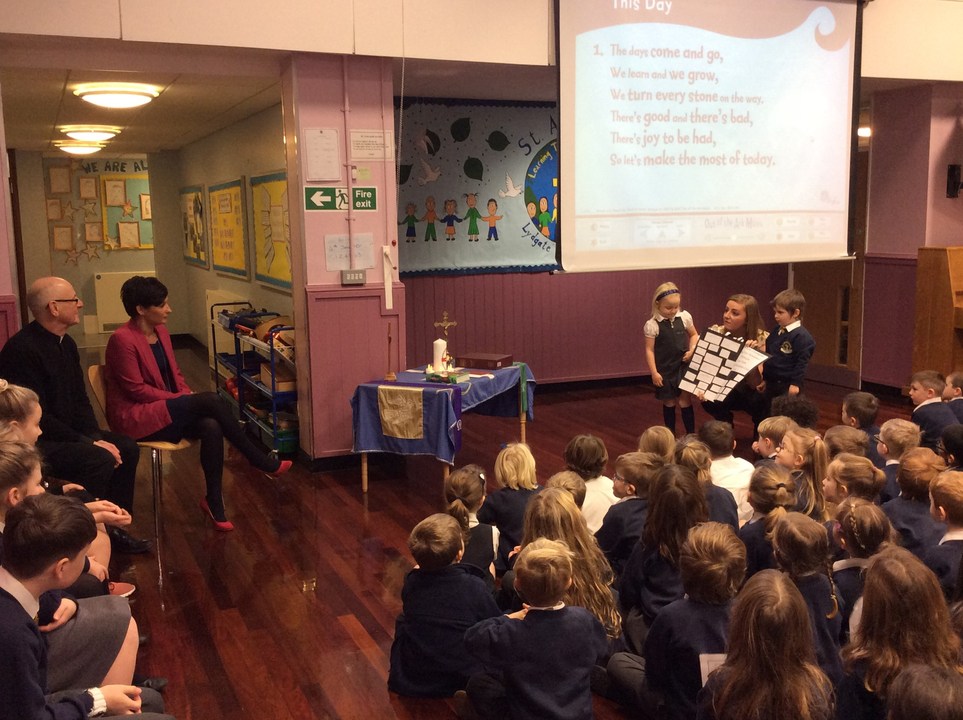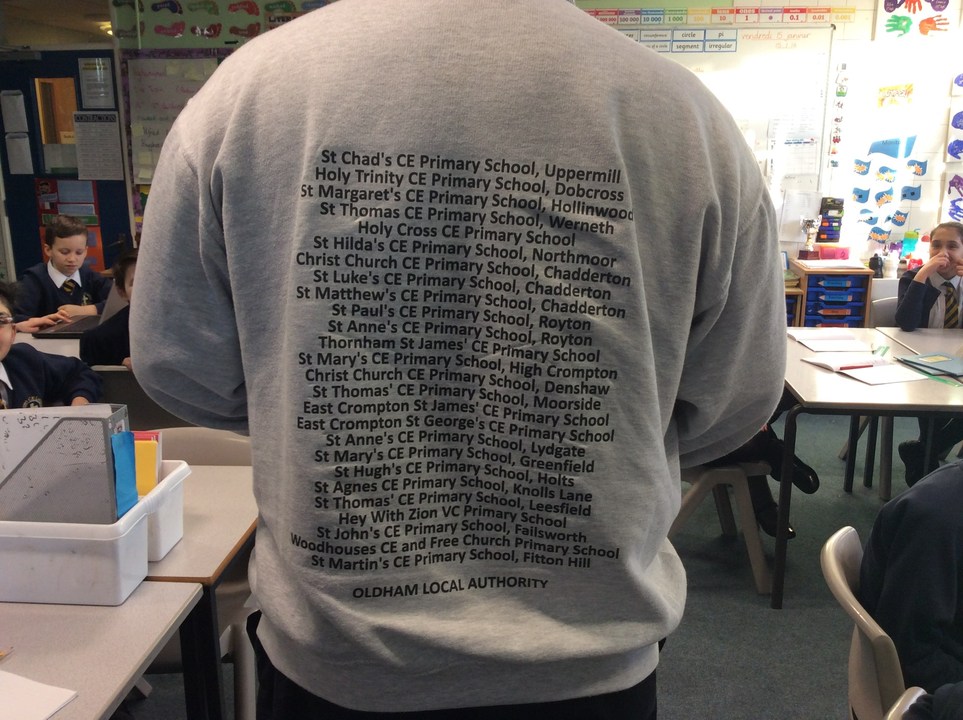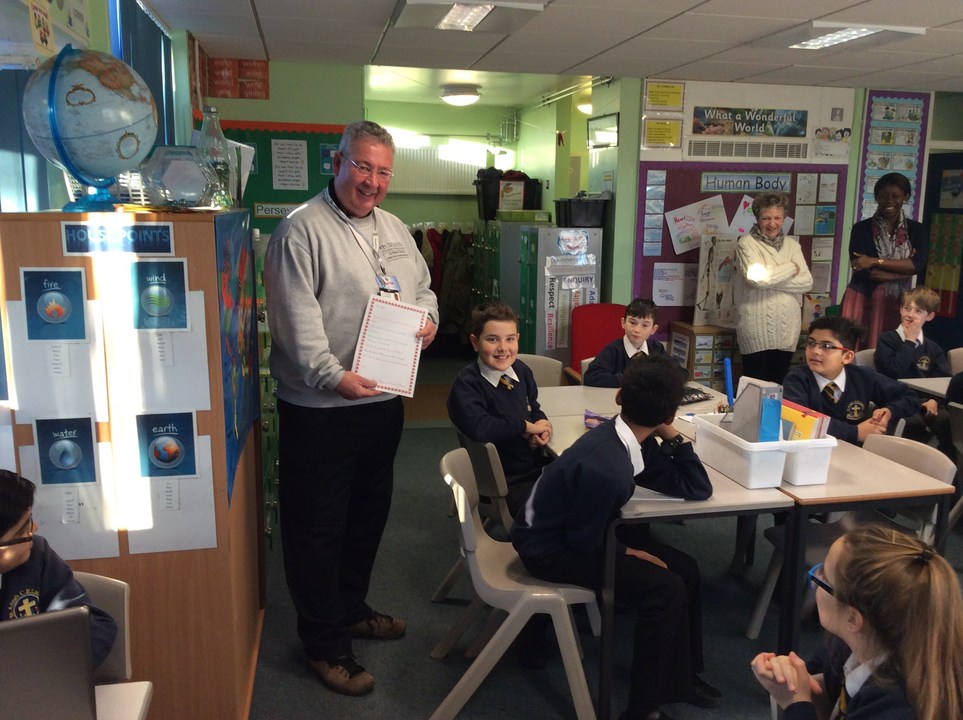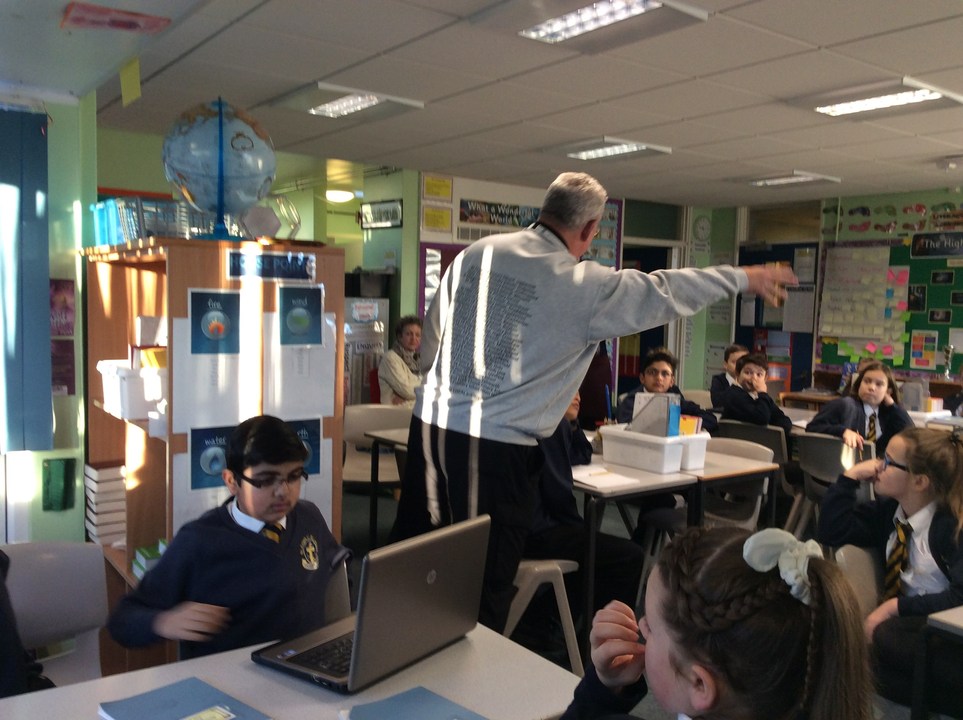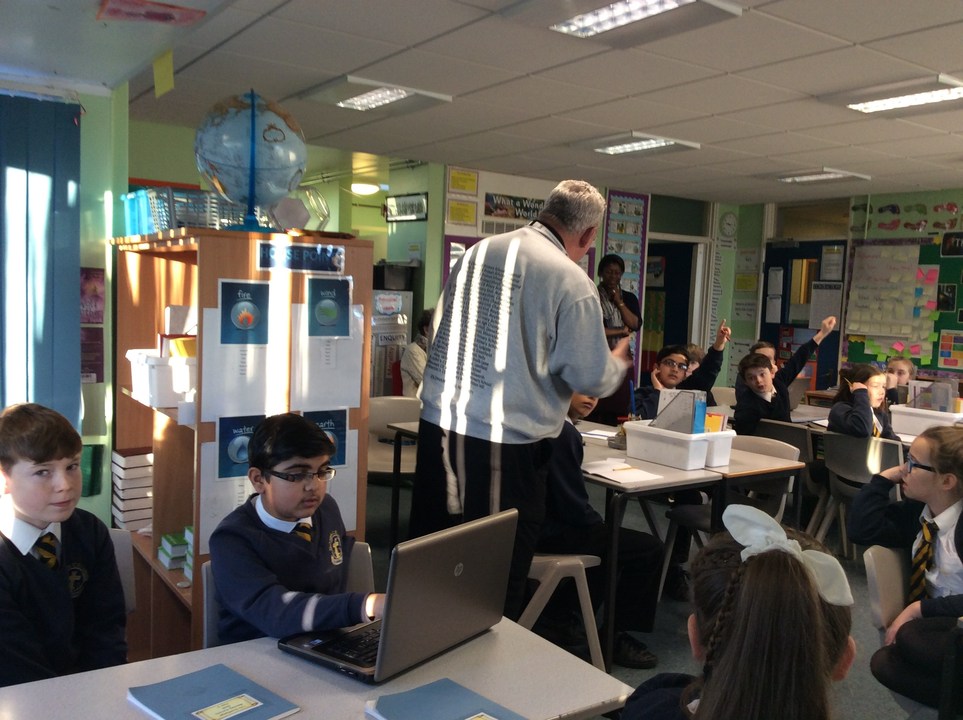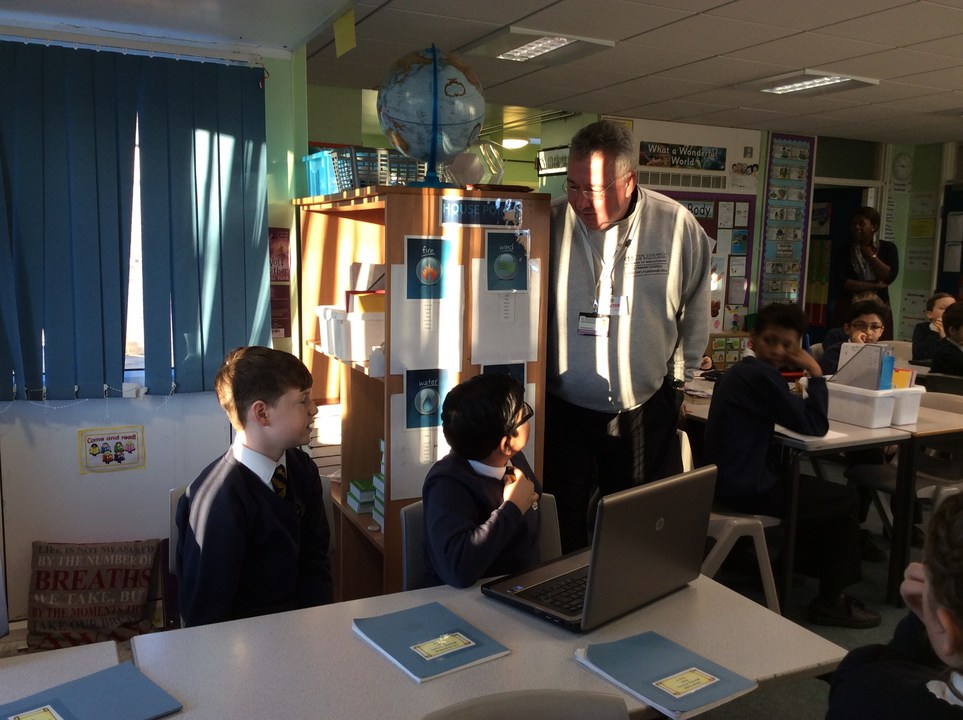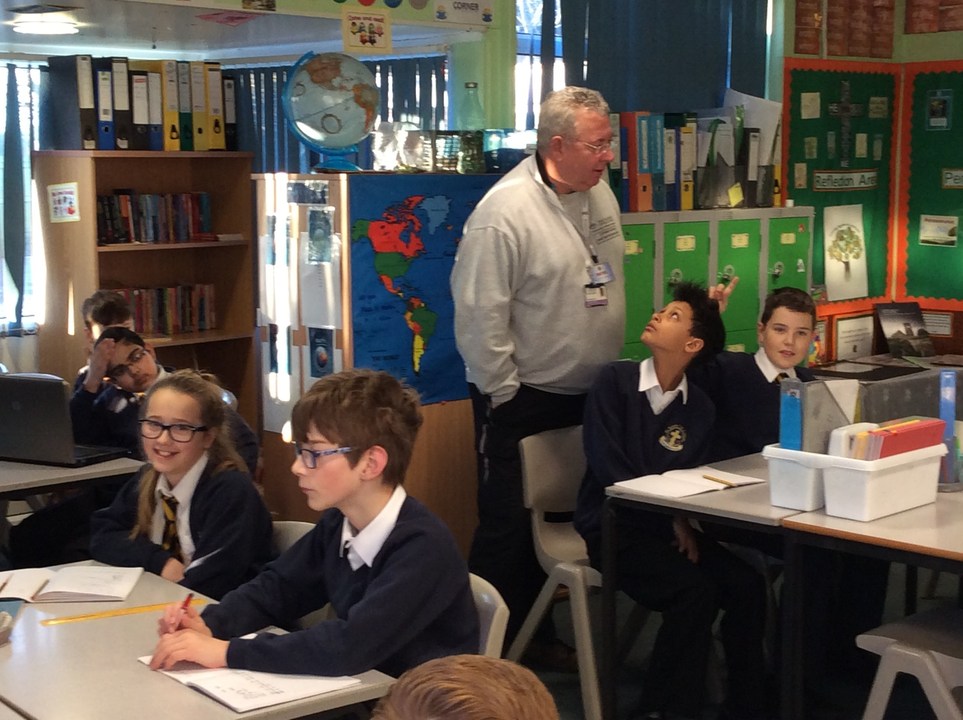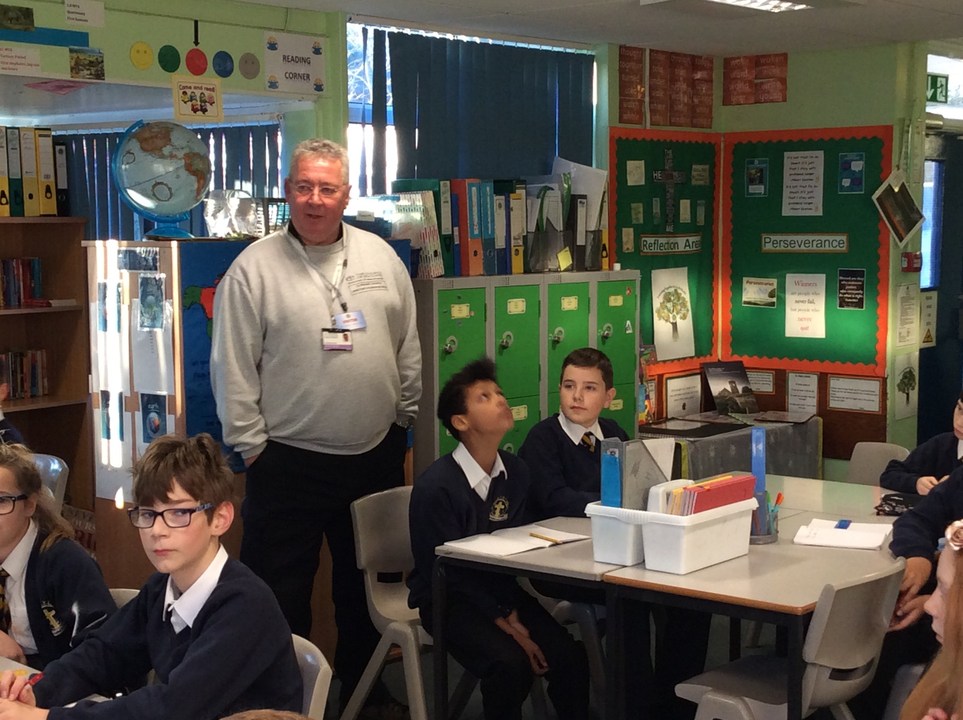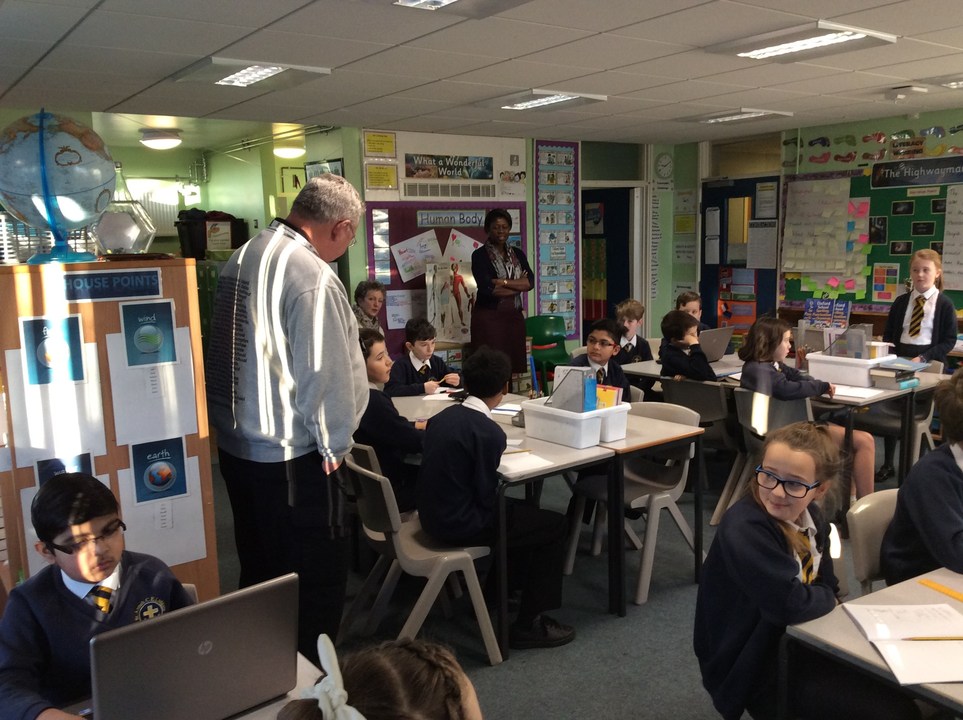 Canon Maurice Smith's Visit
Canon Maurice Smith from the Manchester Diocese visited us on Friday 15th January.
This was part of his pilgrimage to visit all church schools within the Greater Manchester area. Canon Smith visited each classroom where the children had the opportunity to talk about their RE learning and to ask him questions. He was also presented with a prayer written by each class to help him on his journey.
Canon Smith then walked to his next school St Mary`s Greenfield. He was incredibly impressed by the children and thanked everyone for their hard work and contribution.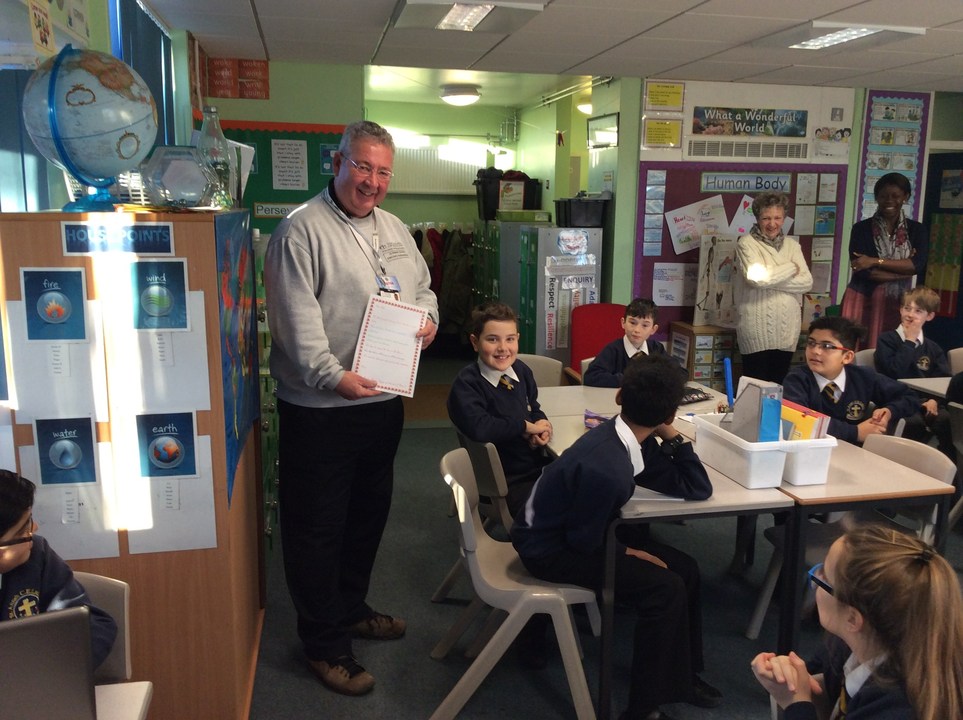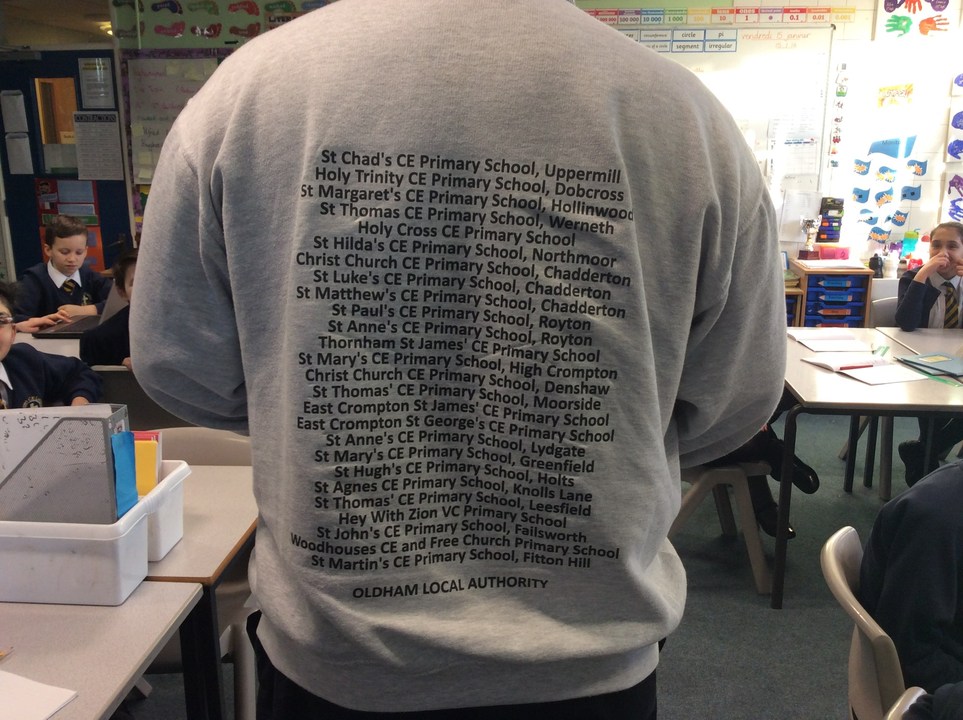 Latest School Events
Year 3 Linking Project. Coliseum Theatre Trip

10

Feb

2016

1:00 pm - 3:15 pm

School Finishes for half term

12

Feb

2016

3:15 pm - 3:15 pm

PTA Valentines Disco

12

Feb

2016

6:30 pm - 8:30 pm

Back to School

22

Feb

2016

8:55 am - 8:55 am

Chinese New Year Music workshop for all classes

25

Feb

2016

Parents Evening

02

Mar

2016

3:30 pm - 6:30 pm

World Book Day

03

Mar

2016

Parents Evening

03

Mar

2016

3:30 pm - 6:30 pm

Engineering/Science Week

07

Mar

2016

Engineering/Science Week

08

Mar

2016

Engineering/Science Week

09

Mar

2016

Engineering/Science Week

10

Mar

2016

Experience Easter

10

Mar

2016

Engineering/Science Week

11

Mar

2016

Year 3 & Year 4 Play

15

Mar

2016

6:00 pm - 6:00 pm

Year3 & Year 4 Play

16

Mar

2016

6:00 pm - 6:00 pm

Church Service

24

Mar

2016

9:30 am - 10:30 am

Finish for Easter Holidays

24

Mar

2016

3:15 pm - 3:15 pm
Latest Extra-Curricular Activities Events
Choir - Vocal Tuition

09

Feb

2016

3:15 pm - 4:15 pm

Knitting Club

10

Feb

2016

3:15 pm - 4:15 pm

Multi Sports (KS1)

10

Feb

2016

3:15 pm - 4:15 pm

Football (lunchtime)

11

Feb

2016

12:25 pm - 1:00 pm

Cheerleading

11

Feb

2016

3:15 pm - 4:15 pm

Netball

11

Feb

2016

3:15 pm - 4:15 pm

Invasion Games

12

Feb

2016

12:25 pm - 1:00 pm

Rock Band

12

Feb

2016

3:15 pm - 4:30 pm