Welcome back.
Welcome back after the Easter Holidays. We hope you all had a fantastic break and are refreshed for another busy term.
Mayor's visit.
We started this term on a very exciting note with a visit from the Mayor.
Mrs Fraser signed the European Pledge to Peace on behalf of St. Anne's school.
The Pledge to Peace seeks to build a peaceful and cohesive world; we feel honoured to be taking part in this.
Here are some photos of the memorable day.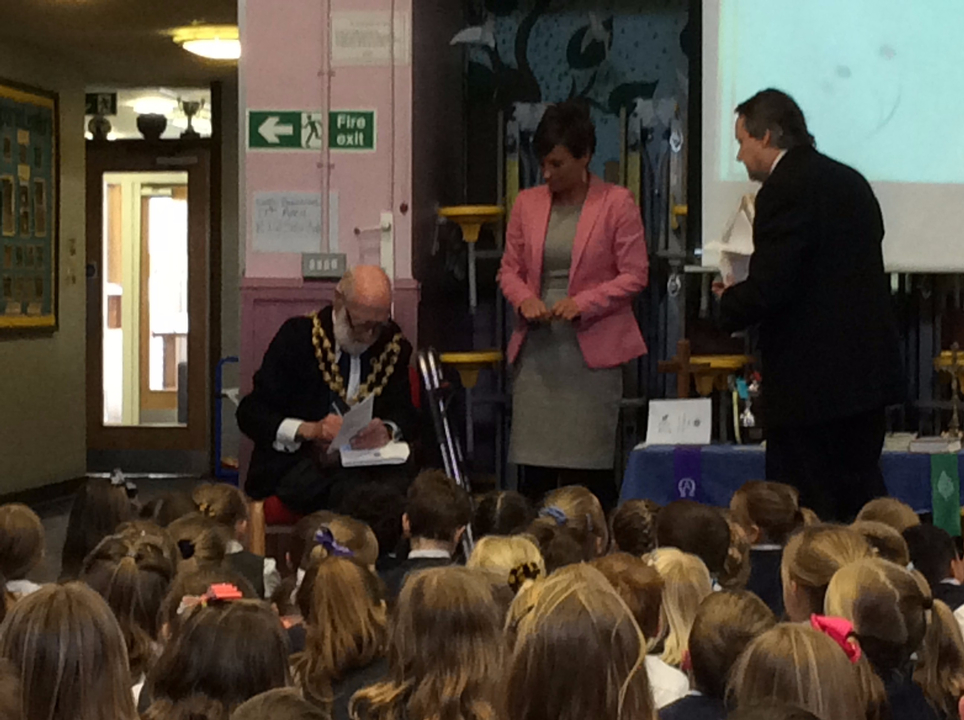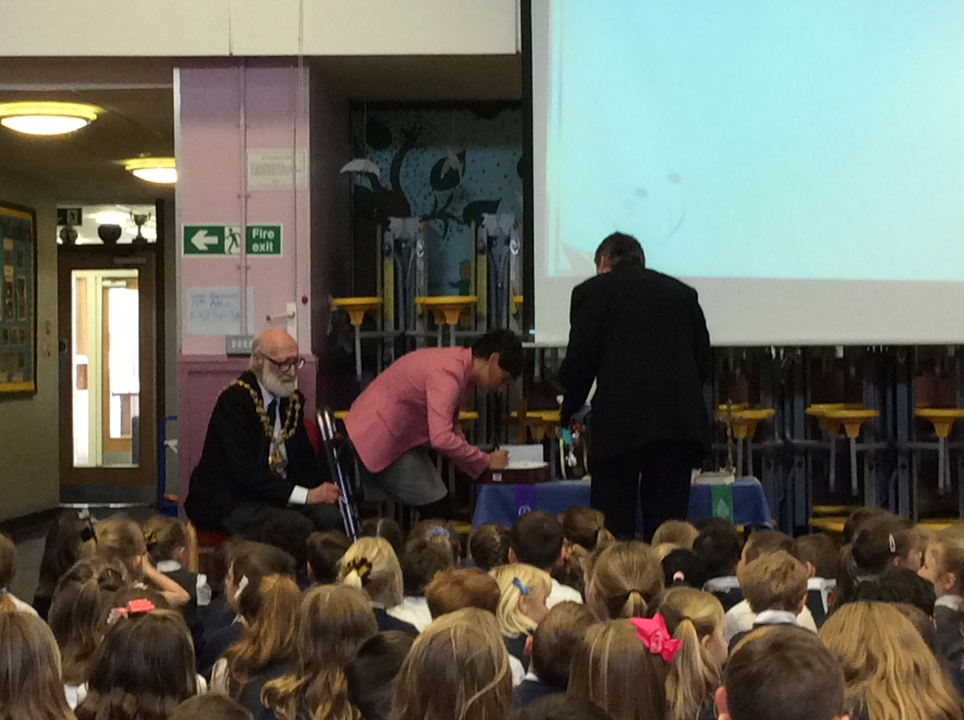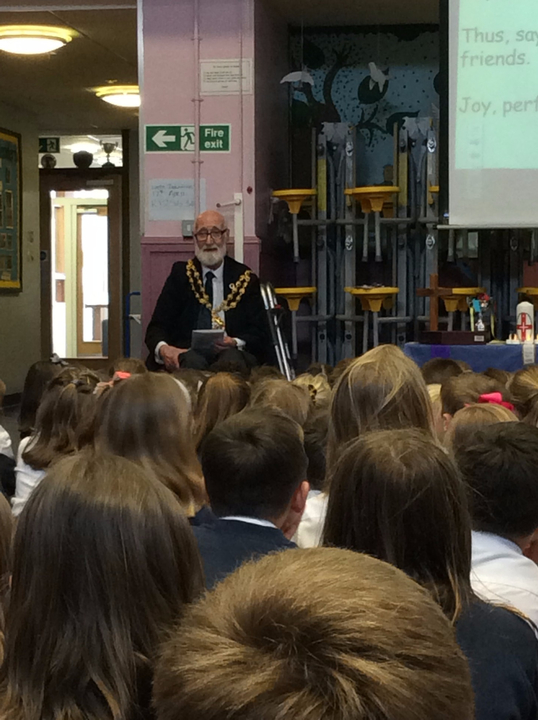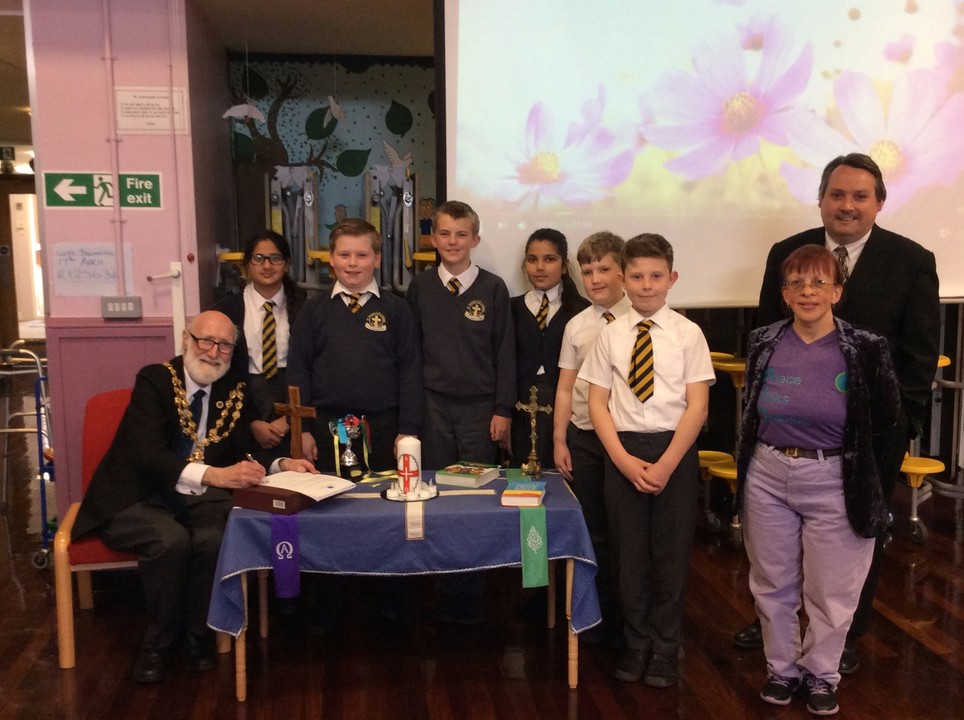 Internet Safety.
We have added a new page to help you with
Internet Safety.
Use the links to guide you.
Also, on the right of this page,you will find the links for:
Mathletics and Spag.com.
We hope this will be helpful for children who are struggling to access these sites from their computers.
Hope this helps.
Star Work.
Take a look at our Star Workers this week.
Latest School Events
PTA Meeting 7.30pm - White Hart

02

May

2017

12:00 am - 1:00 am

SAT's Week

08

May

2017

Class & Group Photographs

17

May

2017

Finish for Half-Term Holiday, 3.15pm

26

May

2017
Latest Extra-Curricular Activities Events
Brass Band Club

01

May

2017

12:25 pm - 1:00 pm @ Bungalow

Brass Band Club with Miss Latus

Lego Club

01

May

2017

12:25 pm - 1:00 pm

Lunchtime Lego club with Miss Jenkinson for years Reception, 1 and 2.

Work it Out Club

01

May

2017

3:15 pm - 4:00 pm

3.15-4.15pm Media & Drama Club

02

May

2017

3:15 pm - 7:05 pm @ Class 4

with Miss Platt

Vocal Coaching / School Choir

02

May

2017

3:15 pm - 4:15 pm @ School Hall

Choir/vocal coaching with Mrs Radcliffe from Oldham Music Service