W.C. 26/06/23
This week, Year One visited Chester Zoo as part of our Animals topic in Science. We thoroughly enjoyed the day and learned lots of information about different animals, their habitats, diets and how to care for them. Back at school, we used the photographs of the animals we had seen to sort animals into carnivores, herbivores and omnivores. We drew a variety of animals too and wrote their names.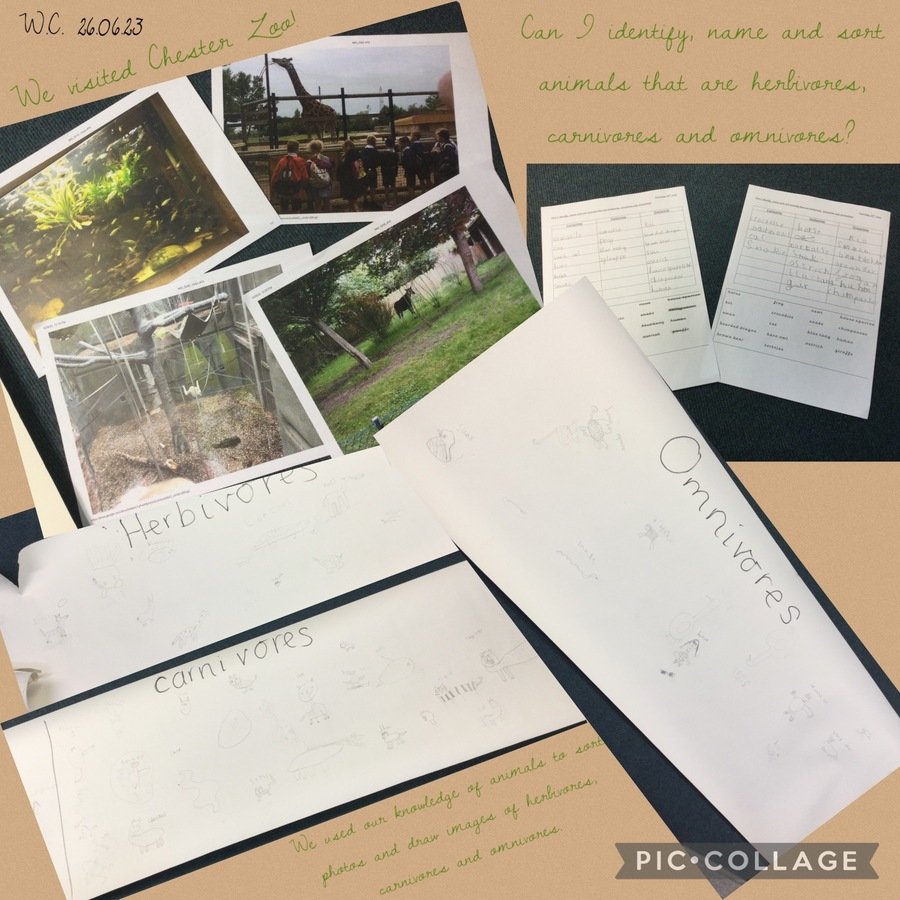 W.C. 12/06/23
Year One had a fantastic day for the 'Great Science Share'. The question that the class came up with to explore was,
'How are rainbows made?'
We spent the morning learning about this and had a go at making our own rainbows outside. In the afternoon, we did some more Science experiments involving colour and did some reading and wrote some poems based on rainbows.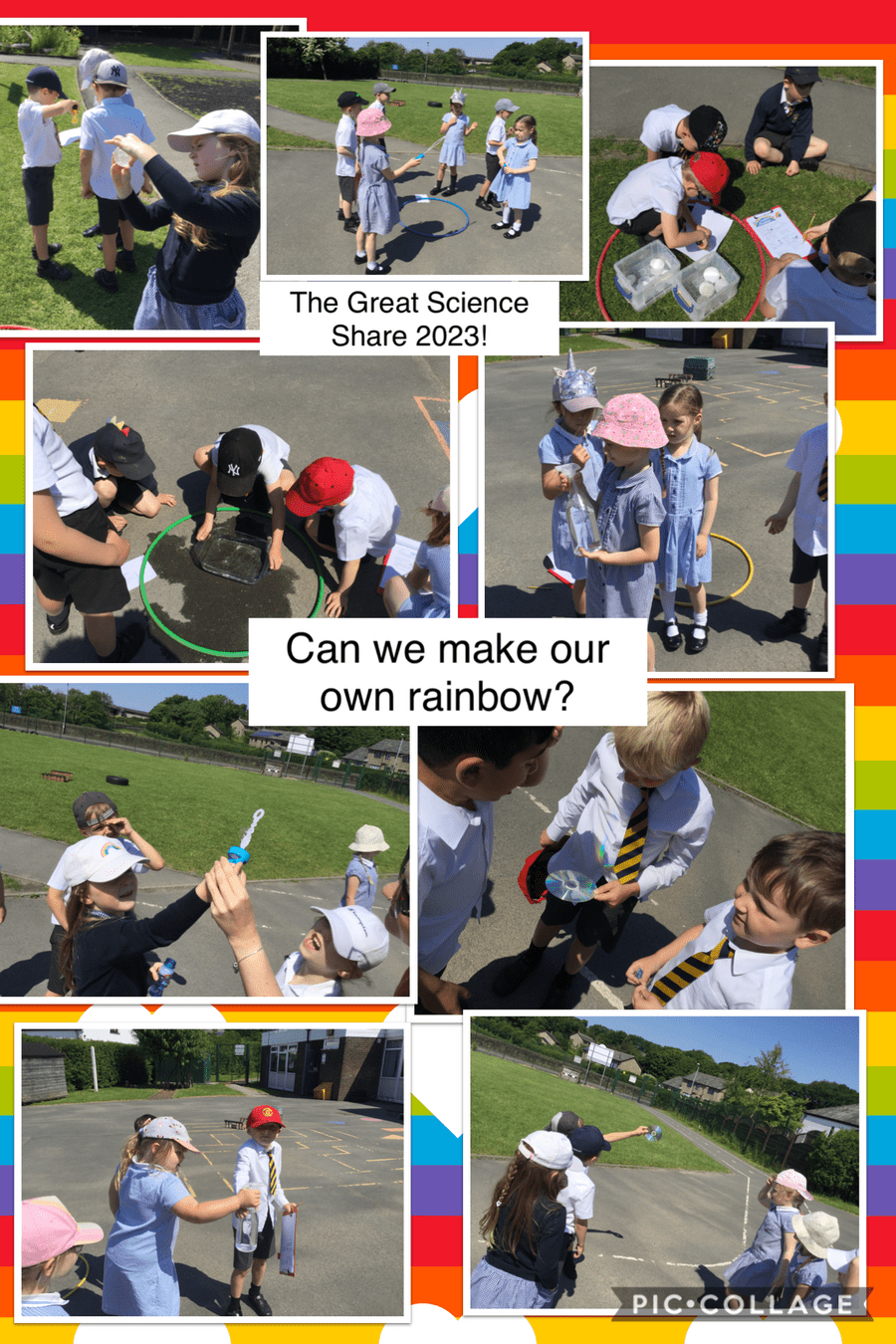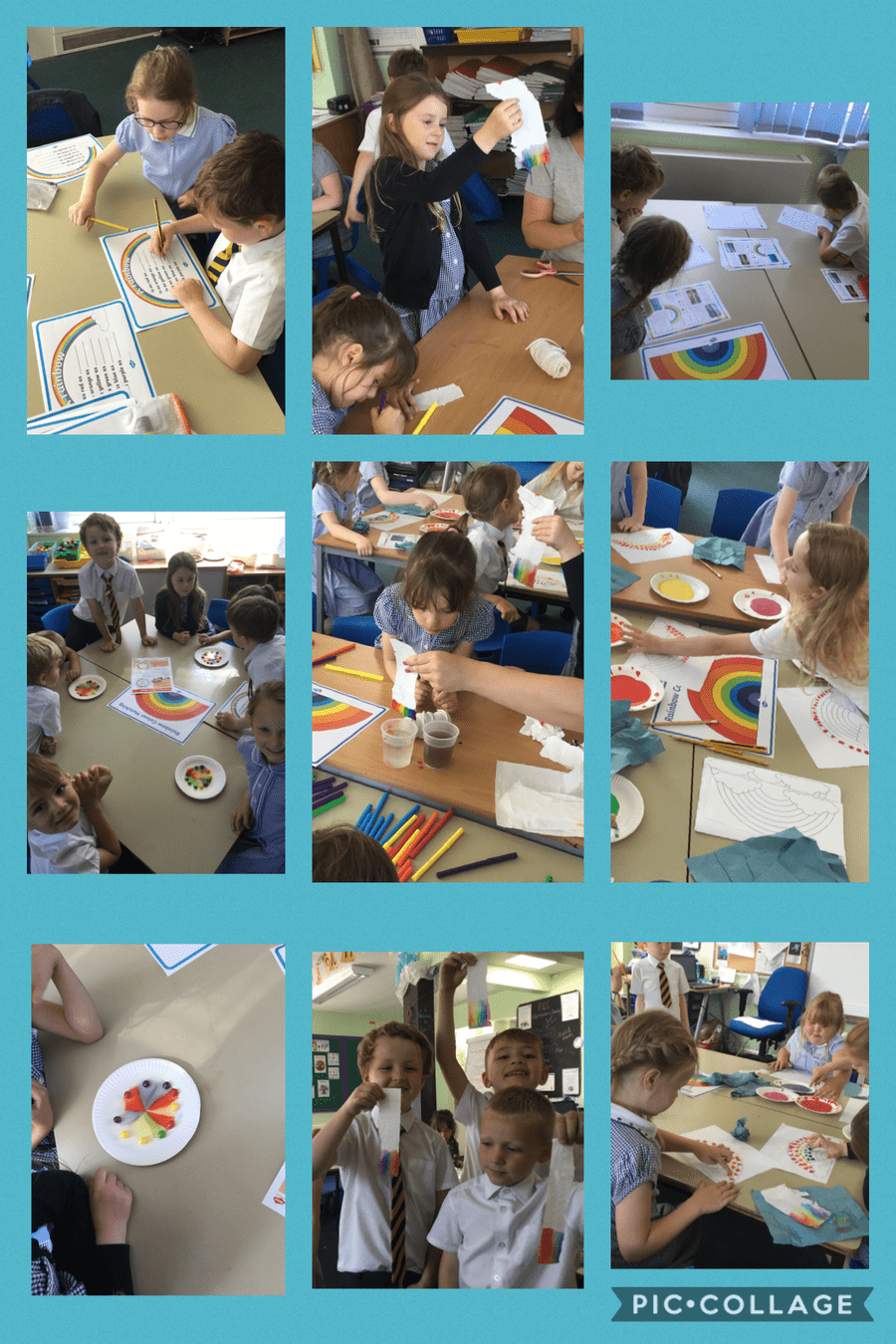 W.C. 5/06/23
We have started to explore our new class text, 'Where the Wild Things Are'. The class have participated in Guided Reading sessions answering a range of questions based on the text and completing activities which encourage them to infer, explain and predict. Below are some images of our drama activities.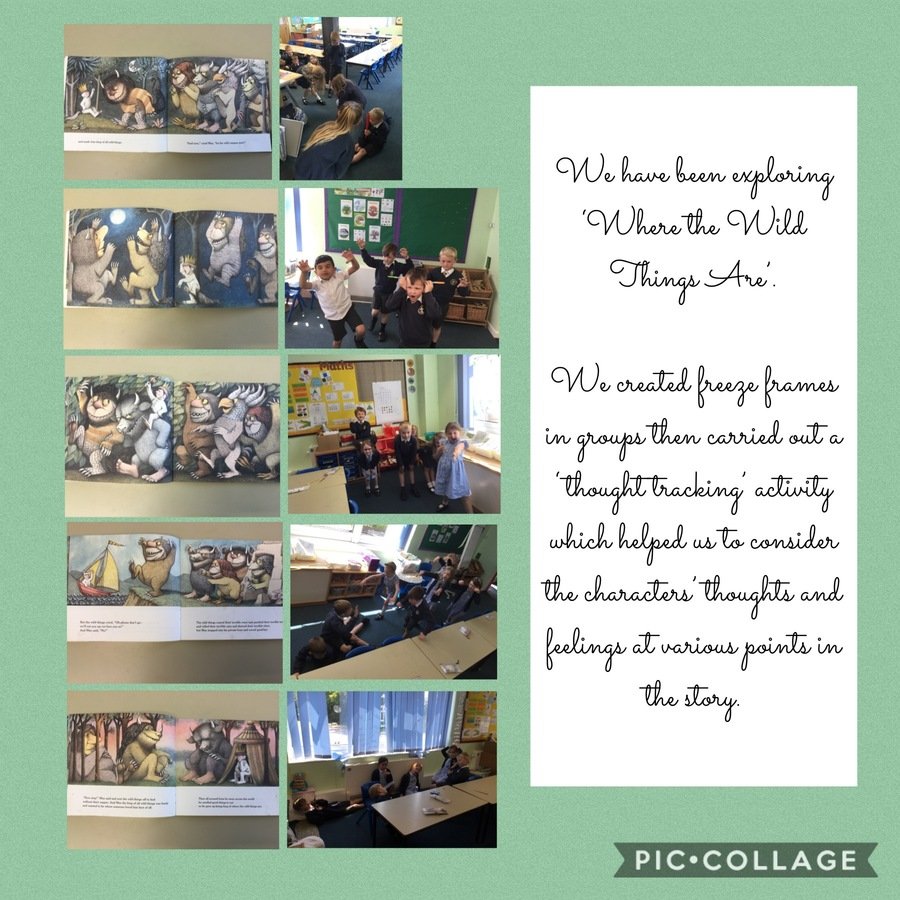 Key Dates: Thursday 11th May 2023 3.30pm Phonics screening parent's meeting.
W.C. 22/05/23
This week in Maths we have been recognising and making equal groups. The children have used resources to work in a practical way and then translated this into pictorial representations.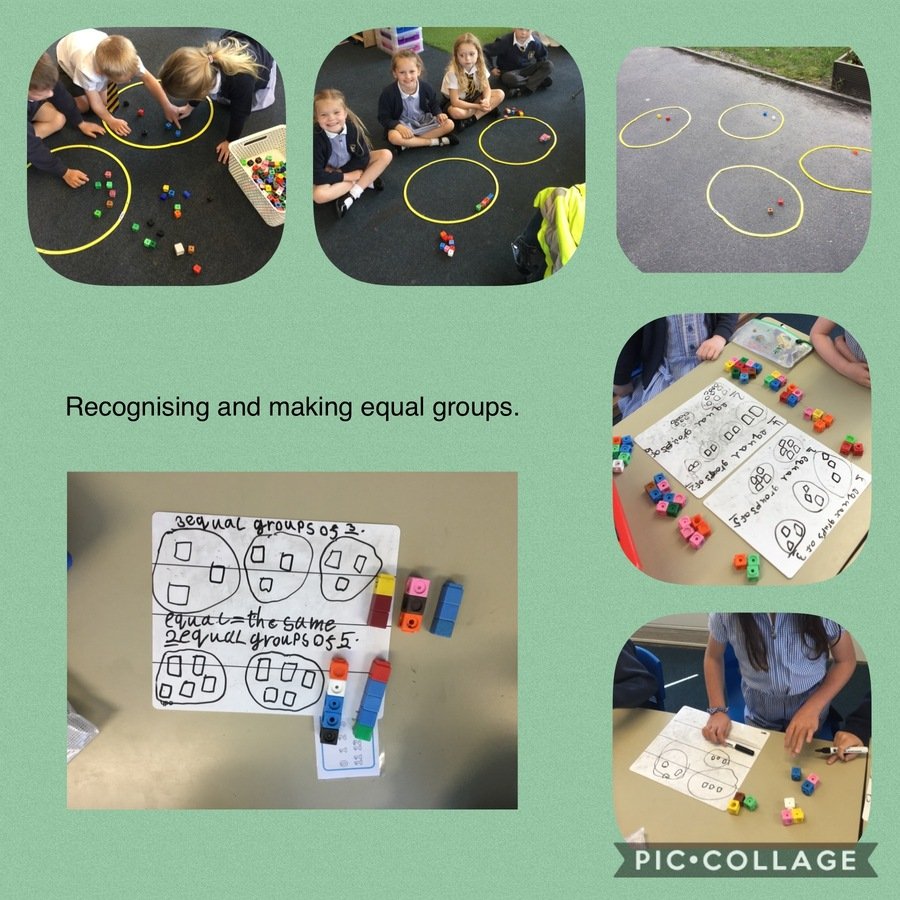 W.C. 08/05/23
We have been working hard on our topic of measurement in Maths. As well as working practically, we have been solving word problems that require reasoning and explanation. In each lesson, we have been using vocabulary linked to the topic including greater than, less than, greater capacity, smaller capacity, volume and equal to.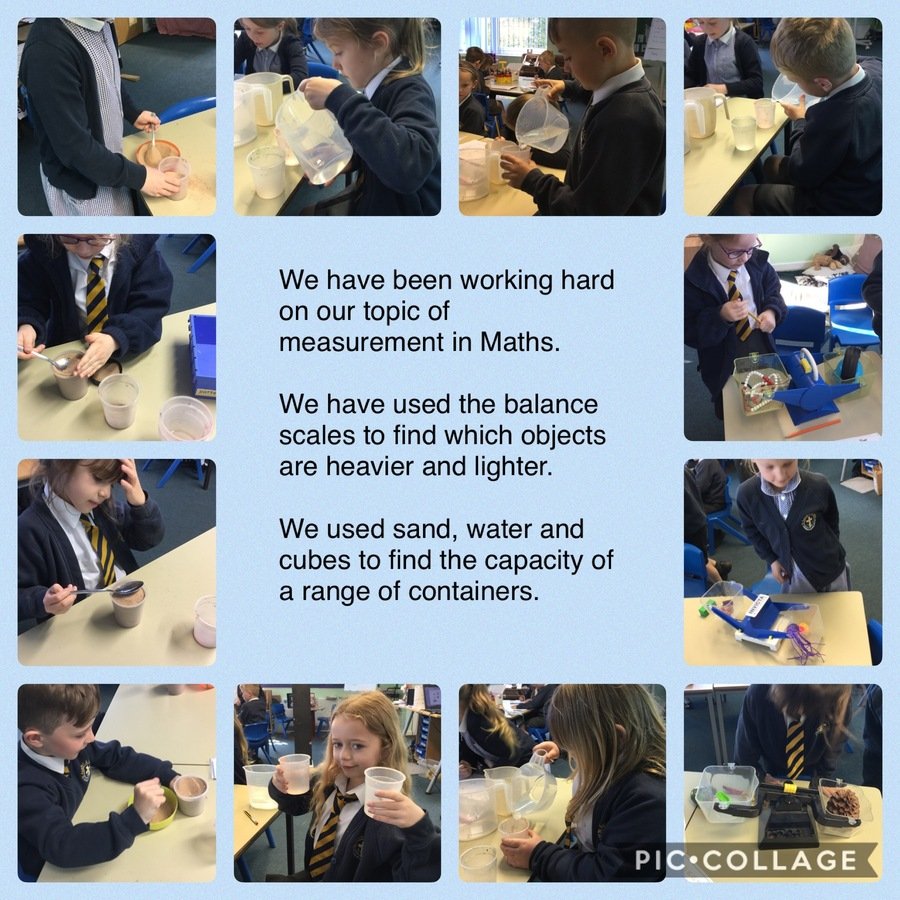 W.C. 01/05/23
This Friday we have enjoyed celebrating the King's coronation. We engaged in a P4C session discussing what we would do if we were King or Queen for a day. We have explored the precious items that the King will receive on his coronation day and completed some drawing and writing to share our understanding. We enjoyed a coronation story book amongst lots of other activities.
Here are some photographs of us in our red, white and blue outfits.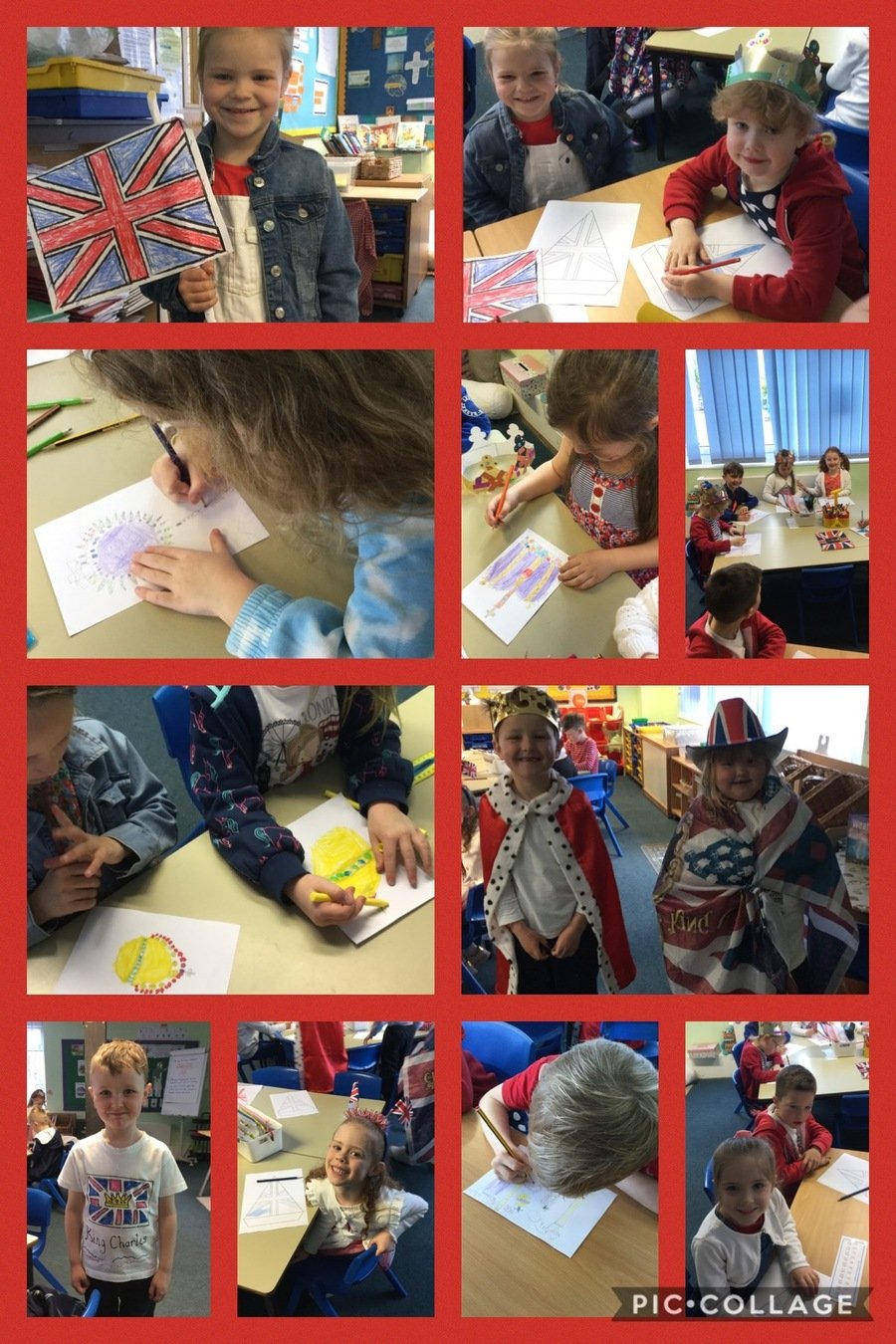 W.C. 24/04/23
This week we have been busy gathering research about Florence Nightingale and learning about the features of report writing, in readiness to write our own reports next week. In Maths, we have started a new topic where we have been measuring length and height. We have enjoyed practical activities as well as tackling questions which require some deeper thinking and written explanations.
Here are some photographs of us enjoying a PE lesson this week where we took part in sprint races.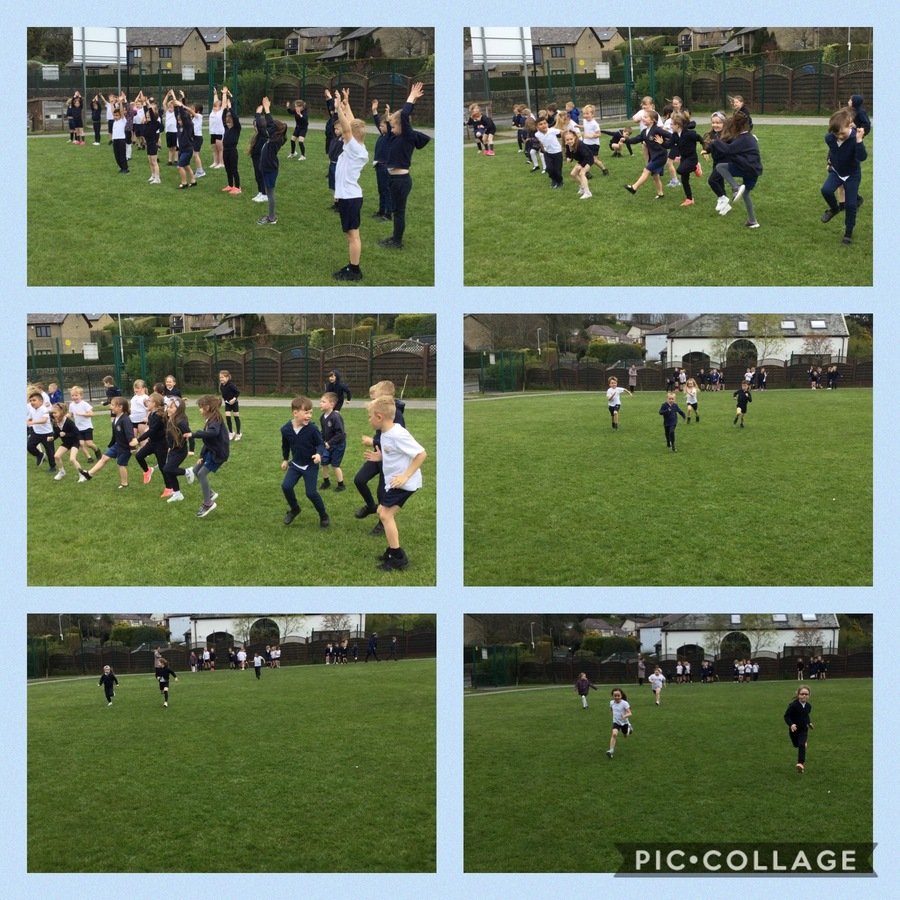 W.C 17/04/23
This week in Computing the children have been exploring the keyboard and learning how to type their names.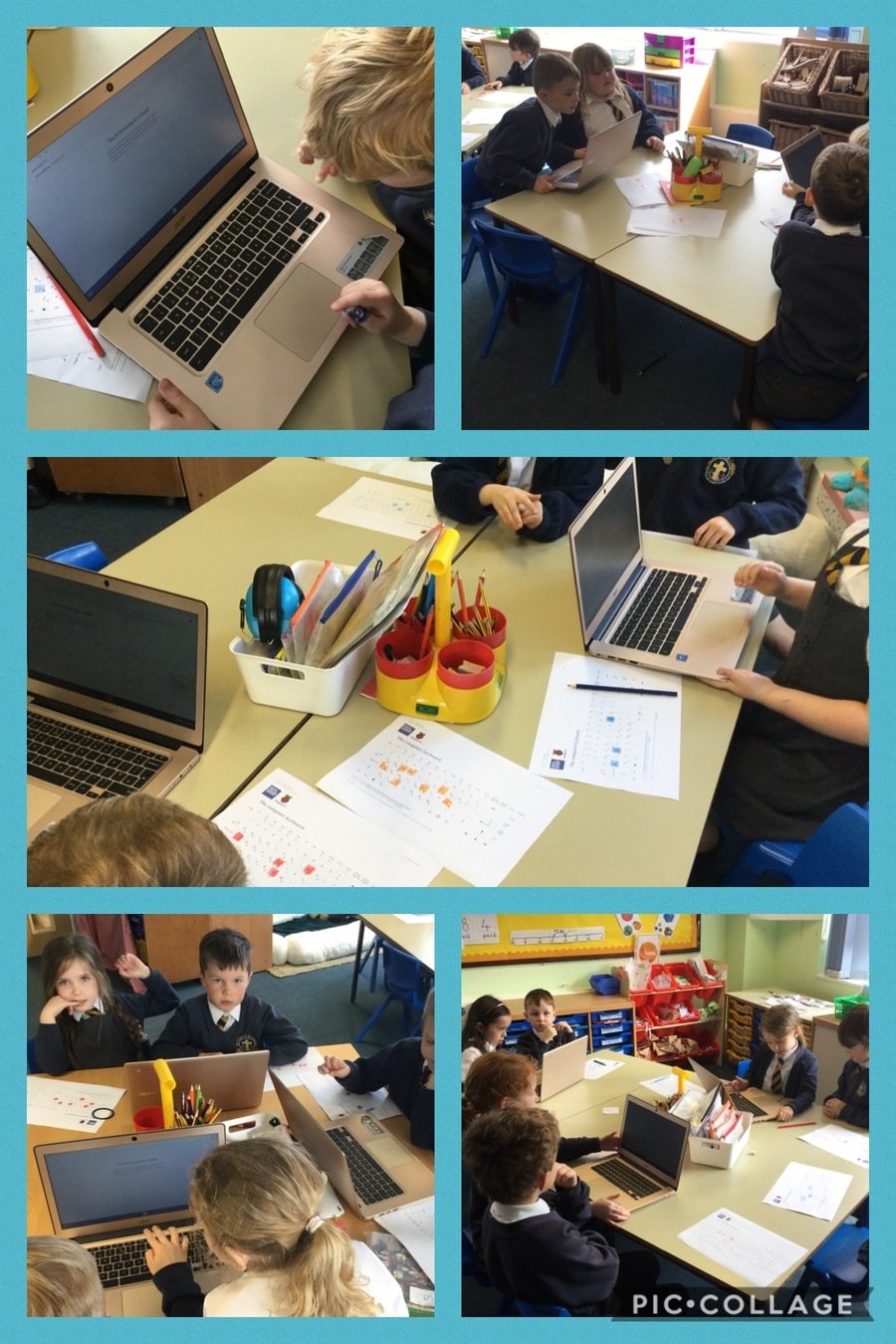 31/3/2023
Our final week before the Easter holiday has been a busy one. We started the week with our Experience Easter event, visiting 7 stations in school learning all about the importance Easter. After this we reflected on this and how it made us feel and on Thursday some children were able to read their reflections in Church at our Easter Service.
On Thursday we were told that we had won the Penny Wars Competition. This was ran all half term by our amazing PTA. For winning this we were given popcorn and doughnuts and got to have a movie afternoon. Thank you PTA!
24/3/2023
We braved the weather for 'Earth Hour' this week and started to tidy our outside garden area ready for the flowers to bloom in summer. We paired up and each had one section of the garden to tidy, we will then have to look after this for the rest of the year. Despite the weather it was lovely to see children working together and getting their hands dirty.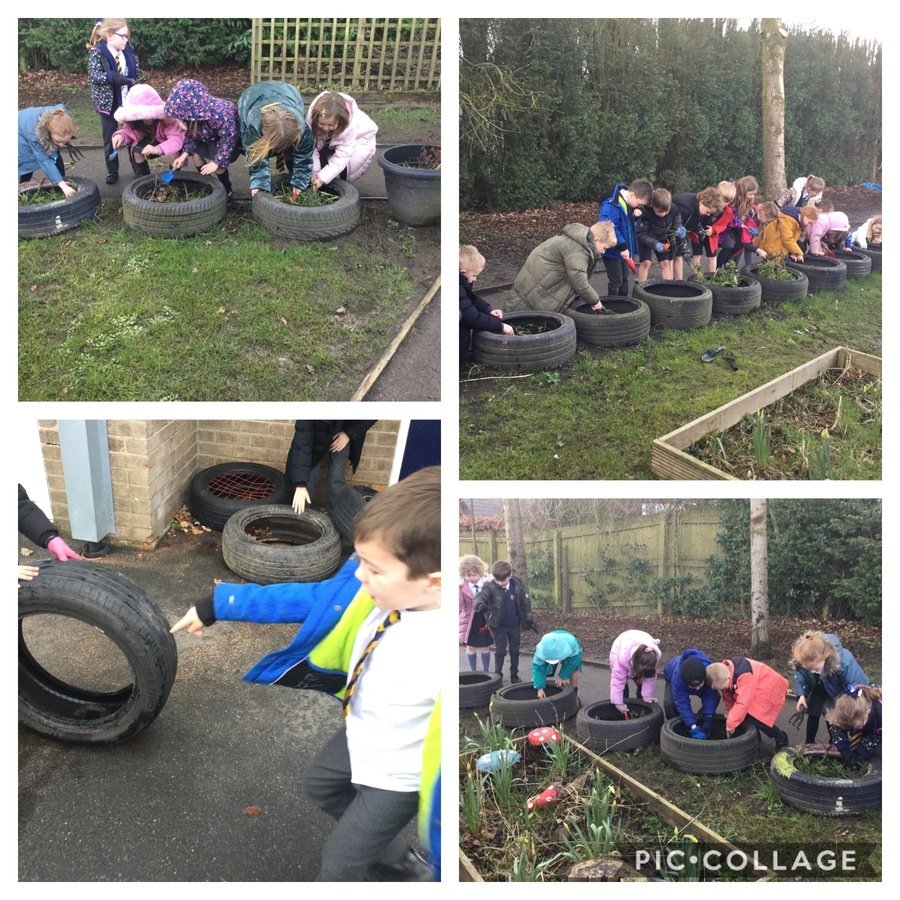 17/3/2023
We have been so busy this week preparing some special surprises for Mother's Day. We gave everyone a sneak peak in our assembly this morning so hope you love what we have created. It has also been 'Maths Day' this week, we were really busy learning how maths is in every subject. Below are a snap shot of some of our week.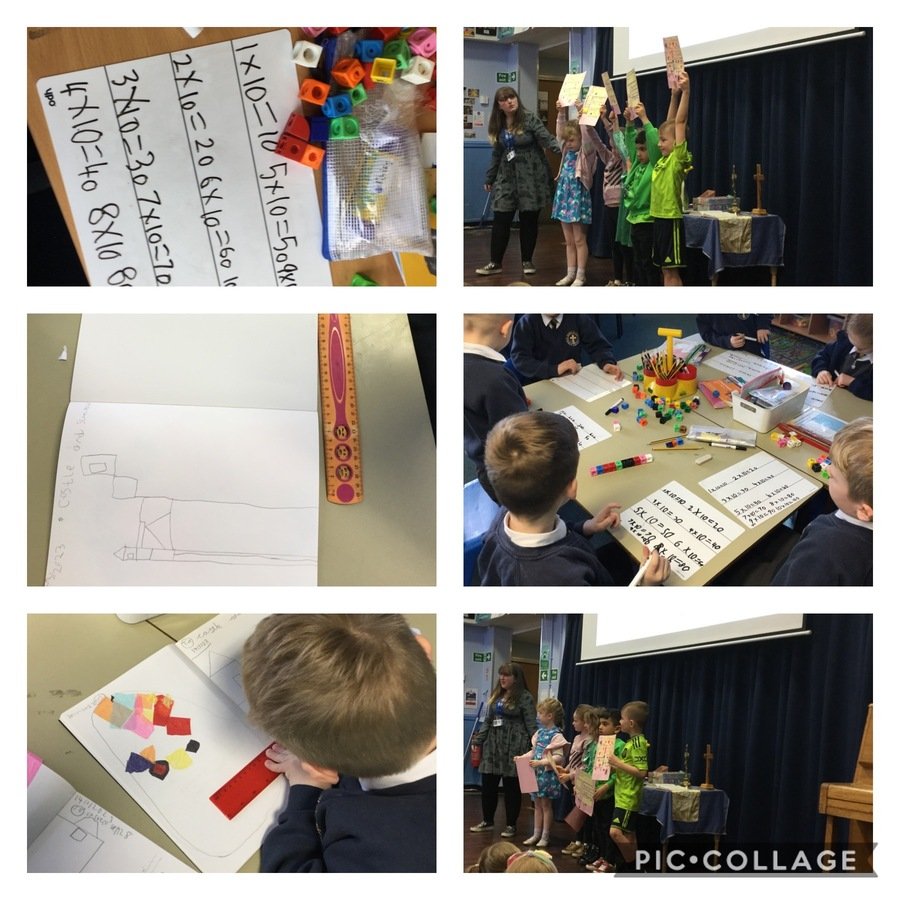 St Anne's C of E Lydgate Primary School, Cedar Lane, Grasscroft, Saddleworth, OL4 4DS
0161 770 7300
info@stannescelydgate.oldham.sch.uk