Year 6 Summer 1 Newsletter
Robinwood!
Year 6 had the most amazing 3 days at Robinwood in Cumbria. The children took part in lots of different exciting activities: Piranha Pool, Crate Challenge, Canoeing, Trapeze, Quest, Raft Building, Caving, Challenge Course, Archery, Giant Swing, Climbing, Zip Wire and Night Line!
Today the children were able to develop their understanding of manipulating digital 3D objects on 'Tinkercad'. They practised rotating objects in three dimensions, duplicating objects, and then used grouping and ungrouping to manipulate many objects at once. They were able to combine these skills to create their own 3D badge. Finally, the children had to consider the practicality of 3D printing the objects they had made. The images show what Bella designed on Tinkercad and what her final printed badge looked like. Watch the video to see her badge being printed in action.
Experience Pentecost
Today, Year 6 spent the morning at church learning all about the Christian holiday of Pentecost, which takes place on the 50th day after Easter Sunday. The children moved around to different stations and were able to ask questions and participate in different activities to extend their knowledge.
End of SATs Celebration!
Year 6 have been working so hard this week! Today they finished their last SATS Test. The children celebrated with some well deserved ice lollies! Well done Year 6!
Today, Year 6 took their maths revision outside. The children had to work in pairs to search the playground for different maths problem solving questions. We saw some excellent teamwork (lots of children were supporting each other to get to the right answer), well done Year 6!
This afternoon Year 6 rotated around 3 different athletics stations. They took part in: Long Jump, Discus Throwing and Hurdle Races. Excellent effort Year 6! Well done!
SPAG Revision with a twist!
Today, in Year 6 we took our revision outside. The children split into 2 teams to run for the different 'Grammar Cones'. They had to take their chosen cone back to their team and challenge their peers to define the different terminology. The team to have the most cones, correctly defined, at the end of the game were the winners! Excellent teamwork Year 6!
Experience Easter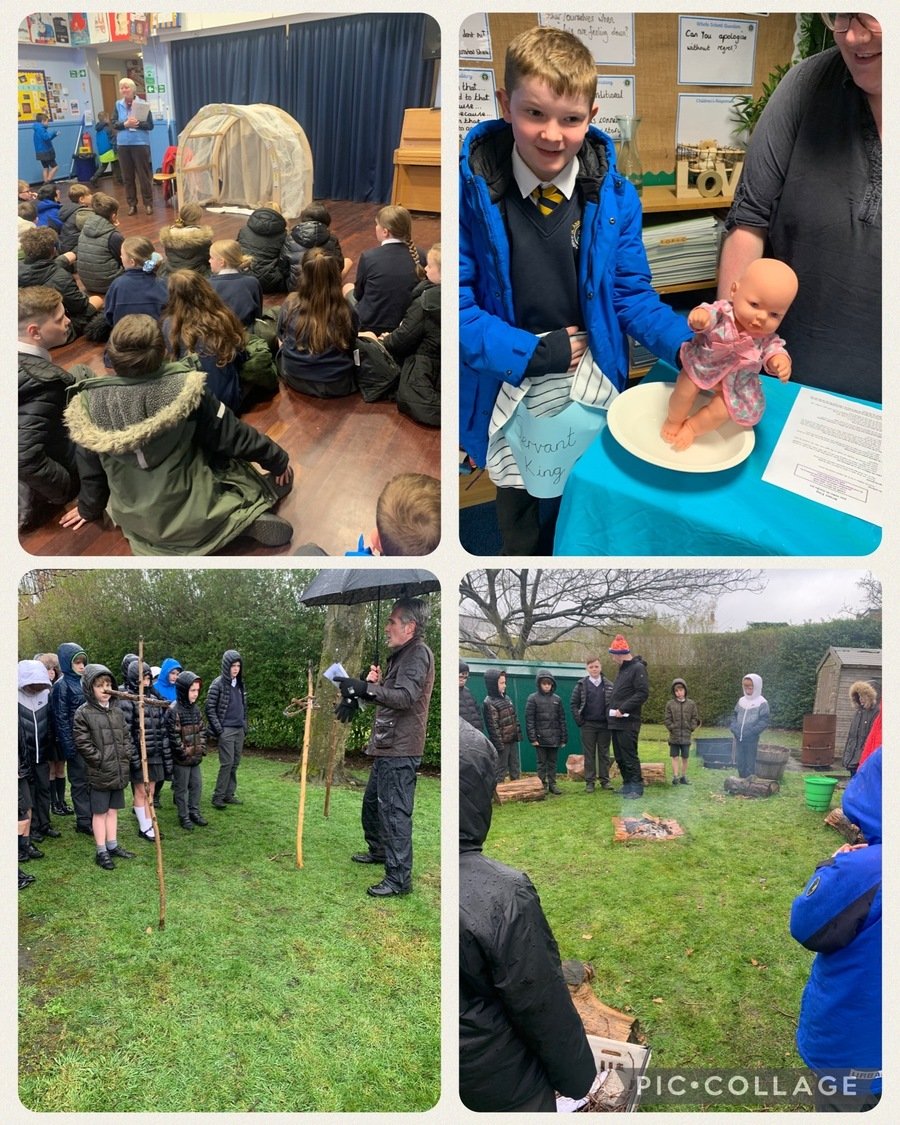 Today, all children travelled around the school, visiting 7 stations with their class to learn all about the importance of Easter. Year 6 really enjoyed the morning and came back with an excellent understanding of Easter and Holy Week.
WW2 Anderson Shelter Models
Today Year 6 tested whether their WW2 Anderson Shelters were waterproof and whether they could withstand a 1kg weight. The children designed their shelters well; they nearly all passed the test!
Science Investigation!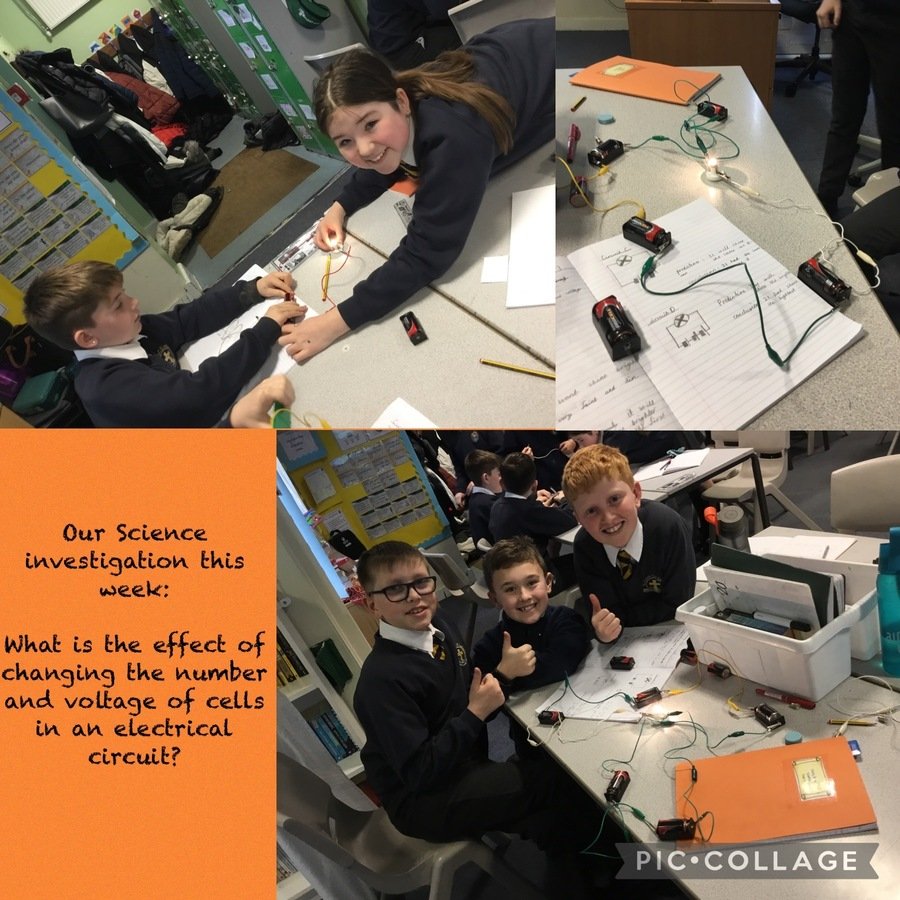 World Book Day! The Witches- Roald Dahl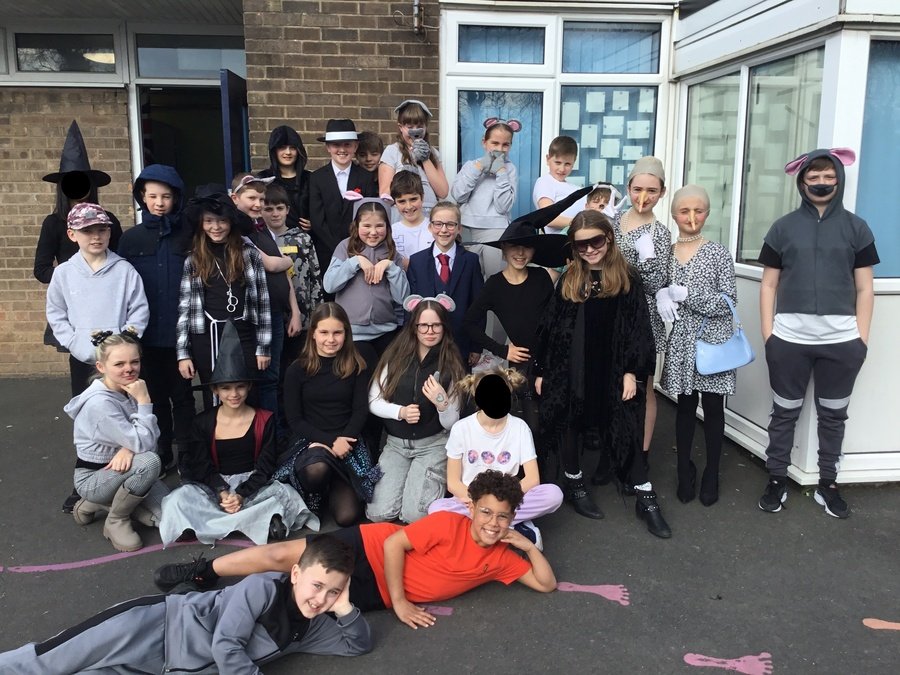 Year 6 Spring 1 Newsletter
St Anne's C of E Lydgate Primary School, Cedar Lane, Grasscroft, Saddleworth, OL4 4DS
0161 770 8661
info@stannescelydgate.oldham.sch.uk